Last updated: 14 March 2022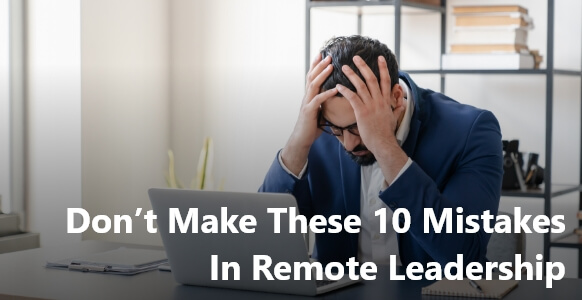 Ever found that your remote staff is using their way?
Are your remote employees always asking questions about their work?
Looking for better ways to lead your remote team?
Look no further! It's important to avoid certain mistakes in order to lead your remote team.
Here are 10 common mistakes to avoid in remote leadership:
1. Poor Communication
"Think about how you communicate with your remote staff," says Jasper Gates, a writer at State Of Writing and Ukwritngs.
"If you're not staying in touch with your remote employees, then they might become lost in what work to do, and how to do that work. Plus, poor communication, or lack thereof, may cause misunderstandings, disputes, and unclear expectations. So, make sure that you and the remote team are communicating regularly, so that everyone stays in the loop."
2. Not Giving Or Receiving Good Feedback
Feedback is the lifeblood of communication. If someone is doing something incorrectly in a job, then it needs to be addressed. If there's no feedback going back and forth between leadership and remote team, little to nothing of productivity can be done.
So, make sure that all feedback is:
Constructive
Transparent
Positive, AND
Effective
3. Not Planning For Developmental Opportunities
Development is – and should be – continuous for both leadership and remote team. Without offering developmental opportunities for your remote staff, they'll feel as if they're a commodity, rather than a real employee.
Therefore, think about how you can help remote employees grow in their skills in, say:
Communication
Leadership
Mentorship, and so on.
4. Not Fostering Trust
Your remote team should be able to trust you (leadership) and each other. While working remotely with a computer with video-call and text capabilities is the world we live in now, some people might not fully trust technology. People might still want to see a face to a company.
That's why you'll need to foster trust within your company. Be a good listener to someone. Understand people's needs and wants. Respect the beliefs, opinions, and such of others.
5. Not Establishing Hours
The truth is, not every remote employee is around 24/7. That's why you'll need to establish work hours and off-hours with your remote team.
Keep in mind that your remote employees might have different time zones (Central Time, Eastern Time, etc.). So, when setting the hours for deadlines and messaging, be sure to know what each time zone means to everyone involved.
6. Not Making Time For Casual Conversation
Casual conversation should also be a part of your relationship with your remote team. Companies have already taken the time to plan virtual happy hours with remote employees. Plus, virtual game nights are a thing with remote teams. By allowing for casual times with remote teams, you'll have better relationships with remote employees both on and off hours.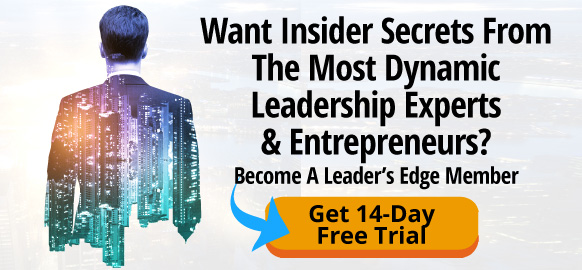 7. Not Thinking About Social And Emotional Well-Being
Social and emotional well-being has been on the forefront since the start of COVID-19. Not addressing this issue may cause social and emotional issues for either leadership, remote employees, or both sides of the aisle.
Therefore, set aside times for wellness checks with your remote staff. By allowing remote employees to talk about their well-being, it helps them to get back on track in their work and live more positively.
8. Believing The Working-24/7 Lie
"Believing that all remote workers work around the clock is a big mistake," says William Austen, a leadership blogger at Paperfellows and Write My Assignment. "While some remote workers don't mind putting in all those hours, others might not be comfortable doing so. So, assuming such a notion can be detrimental to a remote worker's health. So, don't believe the lie that all remote workers are working 24/7. Talk to remote workers about their availabilities, and what times they're not online."
9. Relying Too Heavily On Emailing
Nowadays, there are more ways to communicate with remote employees besides emailing. Don't neglect other avenues of communication like video chat, instant messaging, etc. Otherwise, there might be a disconnect between you and one or more parts of your team.
10. Excessive Micromanagement
Finally, allow your remote employees to work. Micromanaging anything and everything that they do can cause stress on both you and your remote team.
Therefore, allow your remote team to work, and leave a window open ONLY for them to ask any questions that they might have.
Conclusion
By avoiding these 10 common mistakes in remote leadership, not only will your remote team thrive, but you'll also demonstrate stellar leadership in your company.
Good luck!
About the Guest Author
Madeline Miller is a writer at Academized and Coursework Writing Services. She is also a contributing writer for Boomessays. As a content writer, she writes about remote work, business trends, and workplace etiquette.