Last updated: 11 January 2021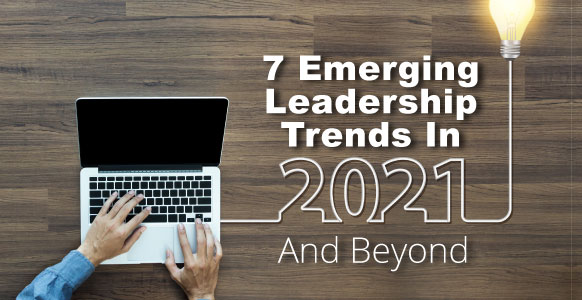 The big shock of the year, it might come as no surprise to you, is Covid-19. It has shaken businesses and personal lives all over the globe. Nothing has been spared in the wake of change that it has left, from office settings to remote working and beyond, and all the individuals and families it has touched. These unprecedented changes have set the scene for several emerging leadership trends as 2021 approaches.
This blog is designed to give you leaders, managers, and budding professionals specific insights into the top 7 leadership trends emerging into 2021. 
Drawing on research and findings documented by authority publications and journals in the business world, below is what to take forward to be successful in your current, or new, field you're exploring next year.
7 Emerging Leadership Trends in 2021 
The mega interruption of our old "normal" has also given way to some new digital businesses, strategies, careers and an emerging "new normal." So, it's not all bad – there is opportunity in disruption. 
Leadership Trend 1: New Knowledge and Skills Requirements
The Covid-19 pandemic has meant that most business has adopted a new way of working, with many employees now working remotely and interacting virtually with customers and coworkers. 
The more readily your business can capitalize on the latest available technology, the more productive it will be, say Eric Garton and Michael Mankins in their Harvard Business Review article, The Pandemic Is Widening a Corporate Productivity Gap. 
Shifting skills and gaining new knowledge applies to both leaders and employees and with the rate of change skilled workers need to update or reskill regularly, writes Maureen Metcalf in Forbes. To get clear on any skills gaps and get ahead of the game, ask:
What do you need to be able to do that you can't yet?
What new topics do you need to be able to understand?
How can you refresh your knowledge and skills on an ongoing basis?
Use your response to these questions to keep driving your knowledge and skills on the cutting edge of change and productivity.
Leadership Trend 2: Increased Expectations to Deliver Results Faster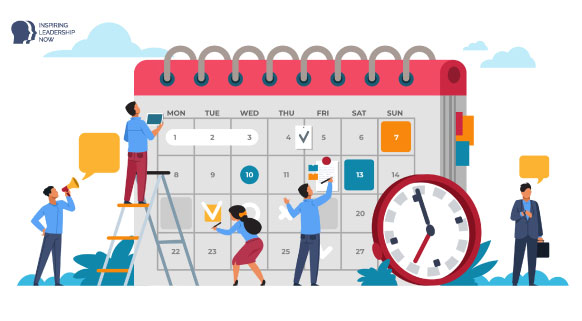 Some companies have struggled to keep up with the surge in demands for products and services during the pandemic. This demand has kept them out of the labor market and unable to take advantage of acquiring new business and new talent. 
Yet, the ability to change and to thrive in new circumstances, as demonstrated by many companies in the Covid-19 pandemic, is expected to become a new normal. One of the emerging leadership trends in 2021 is that rapid change (now that it is possible) will become the norm, says Maureen Metcalf in Forbes.
Bear in mind, write Garton and Mankins in the HBR, that the key difference between the 'best and the rest' is how companies manage the time, talent, and energy of their workforces. The time, they say, is what each employee has to dedicate to productive work daily (that doesn't include unnecessary time in meetings, excessive emails, or other bureaucratic processes).
Talent is what each worker brings to their job, and how that talent is led, teamed, and utilized. The energy is how much each employee is prepared to invest in their work and contribute to the success of the company. 
It follows that to deliver results faster means minimizing wasted time and keeping employees focused. Their research shows that the best at managing scarce time, talent, and energy is 40% more productive than the rest.
To keep the rapid change a comfortable new norm, use your answers to the following key questions to keep up with increased expectations and maintain quick results:
What changes do you need to implement?
How do you ensure you and your people can stay balanced and productive when the sprint turns into a marathon?
What are the expectations for ongoing speed?
Leadership Trend 3: Planning for Economic Volatility
According to Metcalf in Forbes, Covid 19 and other unprecedented climate events overlap to exaggerate their effects in unpredictable ways. This is giving rise to significant economic volatility – erratic changes – which impact both on international relations and local communities. 
The emerging leadership trend is planning for this economic instability, knowing that it is a factor and may be for some while. Metcalf writes that an organization's inability to predict and plan can disrupt progress in addressing critical issues. And a delayed or slow reaction can amplify underlying problems.
To stay ahead of the curve, plan to address this economic instability by: 
Asking, how is this economic volatility affecting your business? 
Look at the likely impact on you and your company that you will face in the next quarter, half-year, full year?
What do you need to do to shore up your foundations during the turmoil?
What opportunities are available now that were not before?
Use your responses to take time to plan for extra economic volatility. 
Leadership Trend 4: Building Trust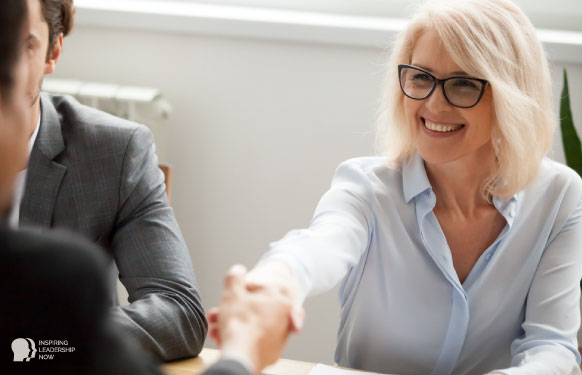 Forbes suggests that as a result of the Covid-19 pandemic (amongst other factors) that there has been a significant erosion of trust in institutions and the principals behind them. 
Trust is an essential management tool in every sector and in any relationship. Building up trust within your organization and employees is now more important than ever to offset the trust-erosion and look towards a brighter future. 
Trust is imperative for your business to function. Employees and participants need to trust in one another and in those that lead them. To be at their most effective, your team needs to be fully bought-in to the mission and your company's commitment to achieving it.
Consider the example of Adobe, who have used various different ways to build engagement and trust throughout the pandemic. For example, they were one of the first to offer a "no lay-off" promise to ease employee concerns and demonstrate its commitment to and value of its workforce. By upholding clear values and making decisions based upon those shared, company values is key in building trust in your workforce. 
>> Related Article: Crisis Leadership In Lockdown & Beyond: How To Support Your Team To Deal With Change
To demonstrate your values and keep building trust look at:
How do your values impact your actions and decisions?
Who has power in your organization? – And do you move from a hierarchy to distributed power?
What do you do to build trust? – Is there more you could do here?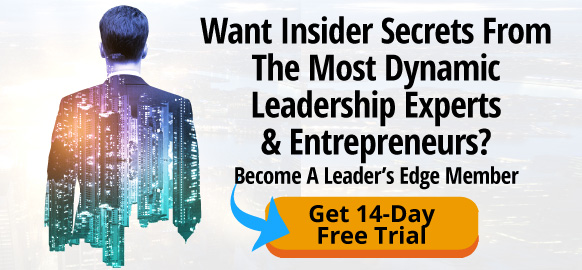 Leadership Trend 5: Increase Adaptivity (Both Personally and Professionally)
To thrive in rapidly changing circumstances, you need to adapt to a range of changes both at work and at home – as leaders and as people in the world.
Many current employees, star-performers, have left their organizations due to the mounting pressures at home and work. Garton and Mankins in the HBR estimate that Covid-19 has seen a slight decline in productivity in most companies. This is linked to the negative impact on their capacity to attract, manage and retain top performers. 
So, to keep your team on board as changes sweep through your business focus on employee engagement and inspiration. 
According to the HBR research, an engaged employee is 45% more productive than a satisfied team member. And an inspired employee is 55% more productive than an engaged employee. That is more than twice as productive than a satisfied team member. 
Take another example from Adobe – a short way into lockdown it launched a weekly video series called Take Five to help all team members keep up to date with public health and business updates. It also included shared tips on canned food cookery, for example, from all its employees. 
And that's not all. On noticing its workforce were growing tired as a result of the ongoing work-from-home disruption it even implemented an extra day off each month to unplug and recharge. A very proactive measure of adaptivity! 
To get fully on board with the emerging leadership trend of increasing your adaptivity, take a moment to detail:
What are the biggest challenges you and your team face?
How do you work together to address the challenges?
Who is your tribe, and how do you connect?
Leadership Trend 6: Greater System Optimization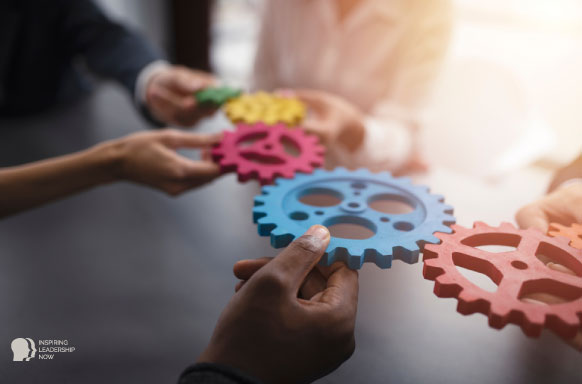 One of the emerging leadership trends is a move away from optimizing for profit and efficiency to a greater emphasis on workforce health and social justice, according to Metcalf in Forbes.
The reason for this is that new ideas start to challenge existing hierarchies and systems. And new ideas spread fast in networks that are leveraging IT to quickly and easily share information. 
The HBR's Garton and Mankins estimate that the best companies, in other words "those that were already effective in managing the time, talent, and energy of their teams — have grown 5% to 8% more productive over the last 12 months."
The reason for this is that they have optimized their systems (workforce being a system) to capture an increase in work time, to allow access to new talent and to help foster and maintain employee engagement. 
The result being that they have significantly bolstered productivity at these 'best' companies. 
Many organizations, on the flip side, have experienced a net reduction in productivity of between 3% to 6% 'due to inefficient collaboration, wasteful ways of working, and an overall decline in employee engagement' say Garton and Mankins.
To get to grips with a greater system optimization trend, ask the following of yourself and your company:
How are your processes and systems evolving to reflect changes?
Is your organization designed to evolve and thrive as the ecosystem continues to evolve?
This will offer you some insight and build a road map to evolve and optimize your systems to achieve greater productivity – and an optimally functioning workforce.
Leadership Trend 7: Freedom to Work How and Where You Want
Stay-at-home orders have suddenly liberated time in the working day, which would have otherwise been used commuting, for example. Having the freedom to work where you want (usually that's at home in a pandemic situation) gives an extra average of 48.5 minutes per employee, per day according to HBR's research. 
Highly productive organizations have equipped their teams with new technologies to stay connected both with customers and coworkers during this time. The HBR research estimates that the organizations that have best done this have seen productive time rise by more than 5%.
Remote work has created opportunities for organizations to access talent that may not have been accessible before Covid-19. And it has enabled most skilled workers to engage virtually in a wider range of enterprises than they could have physically. 
Working from home offers not only greater scope, but also greater flexibility. However, this also means less privacy as work and home life can become blurred around the edges and begin to overlap. 
Remote working is here to stay as an emerging leadership trend. To maintain a healthy work and life balance keep a look out for erosion of privacy or too little work-life balance by asking: 
Where are you trading flexibility for privacy?
How does your flexibility affect your access to new opportunities, both for yourself (and for your family, if this applies)? 
How does this flexibility impact your social bonds at work and home? 
Use your responses to structure a remote work-life that gives you the freedom to live right too. 
>> Related Article: How To Be An Incredible Remote Leader: 10 Ways To Build Trust, Support & Get Shared Results
Onwards To 2021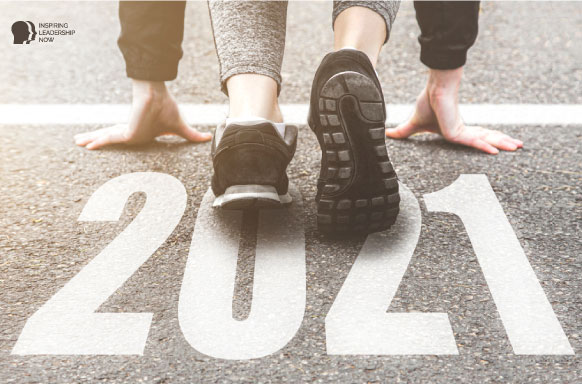 Where there is a collapse there is an evolutionary opportunity. To capture this opportunity means embracing the emerging leadership trends that are becoming apparent. 
To do this, seize upon this opening for new knowledge and skills requirements. Make your moment now to keep delivering results faster while planning for economic volatility and building trust in and with your team. 
Use this as your time to increase your adaptivity (both personally and professionally). Opt for optimization in all your systems and strive to maintain the freedom to work how and where you want!
Now is the time to find your opportunities in this disruption. 
It is the wise move to anticipate things and plan ahead for what's to come in 2021, so why not plot a future with these emerging leadership trends where you can turnaround things and the blow of unexpected events last year? A future where you enjoy and benefit from the opportunities and new freedoms that these changes promise.