Last updated: 7 February 2022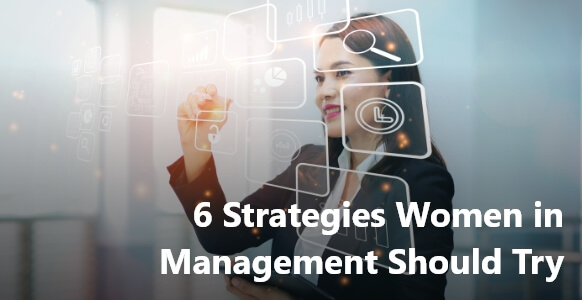 Management roles are tiring, responsibility-heavy, and require ample effort and dedication. Being a manager is already such a taxing job, and stereotypes and harsh social criticism makes leadership challenging for minorities.
Women in management aren't always taken seriously, respected, or listened to because of dated mindsets. Leading employees also depletes tons of energy which can infer the effectiveness of your managing abilities.
These are 6 strategies women in management should try in order to combat misconceptions, exhaustion, and biases.
1. Don't be Scared to be a Confident Leader
When women are confident, ambitious, and take charge, they are commonly labeled as "bossy" or "rude". Don't let this stereotype prevent you from being a leader who takes initiative and can successfully manage a workplace. Educate your team on the importance of having a capable leader, despite gender and identity.
If you establish the expectations of how you should be treated as a female leader immediately, judgment can be both minimized and avoided.
"Female managers shouldn't have to feel pressured when it comes to giving their all. Strong leaders are crucial to the environment of a workplace," declares Meghan Bates, social media writer at 1day2write and Writemyx.
2. Make Selfcare a Priority
It's easy to forget about your needs when you have huge levels of responsibility. Forgetting to take care of yourself will hurt you later on in all areas of life, especially in your career.
Being a manager consumes large portions of your time. In order for you to take care of yourself, set aside time each week to relax and prioritize you.
Selfcare can be as simple as watching your favorite show, having a spa night, or going out for a nice meal. Once you begin to care for yourself regularly, you will feel refreshed and ready to care for an entire workspace of people.
3. Seek Inspiration
Even leaders need people to look up to and ways to seek inspiration. Having role models and like-minded individuals close to you will improve your management skills. Those who thrive in leadership are well connected and have strong social circles.
This doesn't mean you have to have a million friends. Having at least a few fellow leadership like figures in your life will motivate you, pushing you to be the best manager possible.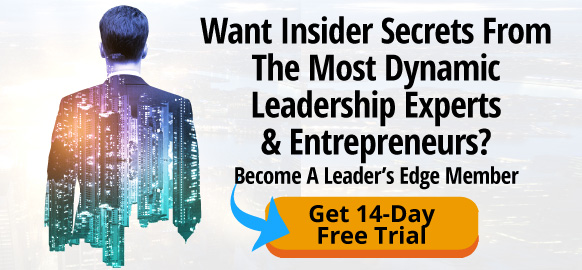 4. Be Respectful & Supportive
Mangers shouldn't make others feel worthless and weak. Sadly, there are tons of managers who take advantage of their employees. As a manager, you should be respected as long as you treat your employees kindly, supporting them through each day of work.
The more you show care to those around you, the brighter and more sustainable your work place will become. If you mistreat employees and fellow managers, expect people to leave and produce minimal work ethic. Women in management may also react poorly due to societal standards.
"Sometimes female managers will mistreat other female managers. This is proof that misogyny is tampering with female relationships and empowerment in general," shares Rachel Robertson, business writer at Britstudent and Coursework Help.
5. Stand Your Ground
While managers can be overbearing, they can also fail to maintain power in a workplace. Female managers are frequently perceived as unfit for leadership roles.
When women in management aren't taken seriously, it can cause them to question their capabilities, in the end becoming insecure. If you encounter similar instances, remember to stand your ground. Don't let your employees paint a bad image of you just because you are a female in a management position.
Let them know that your gender has nothing to do with your expertise and skills in management. Proving to your employees that you are confident within yourself will help dismiss any discriminatory views.
6. Clear Communication
The most important thing to master as a manager is clear communication. Check up on your employees on a regular basis, hold weekly meetings, and don't neglect sharing necessary information.
Building a strong relationship with your team is one of the best parts about being a manager. Producing strong bonds, and truly caring about the needs of your employees will increase the reliability of your managing style.
Being a woman in management is often rough. These 6 strategies will guide you to making smarter choices, strengthening your skills, and feeling less stressed when it comes to your career.
About the Author
Michael Dehoyos
Content marketer and editor Michael Dehoyos works at Thesis writing service and Academic Brits. Michael shows companies marketing strategies, and spends time contributing to multiple sites and publications. He also works for Essay Help.