Last updated: 18 August 2021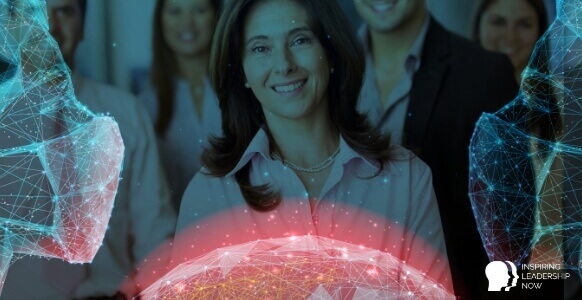 Why in the 21st century is leadership still, most often a quality attributed to, and a role given to males? And women leading is something quite extraordinary?
We are fortunate enough to live in a world where our mothers and grandmothers fought for civil rights. Career women of the Western world are the lucky ones: our career choices are a vast deal wider than they were for our foremothers. Although the playing field is far from level, steady progress is being made.
And yet where are the women leaders?
According to Sheryl Sandberg, author of the book Lean In and COO of Facebook, women aren't making it to the top anywhere in the world. The stats back this up: of all the people in parliament in the world, just 13% are women. In the corporate world, women in board seats, C-level jobs, reach 16%.
And of 190 heads of state, guess how many are women?
Nine.
Not 9%. Just 9 women, globally.
Women are very slowly advancing into leadership roles. The spectrum of those at The Top is gradually beginning to diversify. But why do women leading to the top becoming such a slow feat?
There are a vast number of reasons and forces at play (it is outside the scope of this article to address them all) however, what will be addressed here is how and why women's contributions are historically downplayed, and the impact that is still having today.
It will also look at what women can do on a personal (micro) level that translates to a change on a collective (macro) level. And it will look at why the world needs women leaders right now.
Why Women are Often Neglected as Leaders
Despite the valiant efforts of previous generations, and despite corporate initiatives to enable women to progress, women are still neglected as leaders. In fact, the stats show that women consistently underestimate themselves and their own capabilities.
Sandberg herself in her 2010 TED talk demonstrates this through the data on Grade Point Averages. When men are asked to peg their GPA they estimate it wrongly, pegging it slightly high. And when women peg their GPA they estimate it wrongly, pegging it slightly low, therefore underestimating their own achievements.
Furthermore, a study that Sandberg cites, shows that of all the people entering the workforce from college, 57% of males negotiate their first salary, and only a mere 7% of women. More importantly, she goes on to say, men attribute their successes to themselves. Yet successful women will accredit their successes to extrinsic (external) factors, such as working hard, having a great team behind them, or perhaps sheer luck.
The data consistently shows that men have an intrinsic belief in themselves and their own abilities. Yet women demonstrate significantly less self-belief, which is the reason behind attributing wins to external sources.
Women clearly aren't backing themselves to push for a bigger, better salary, nor to stand up and take the credit for their own innate abilities. So, what is stopping women from stepping into their power and shouting about their greatness?
The reasons are many and varied. It finds its root in history, namely in the patriarchal structure of society and all the beliefs that go with that. This is a vast subject, so for the sake of this article let's take a very brief tour of some of the historical reasons behind the gender differences highlighted in the studies, such as those above.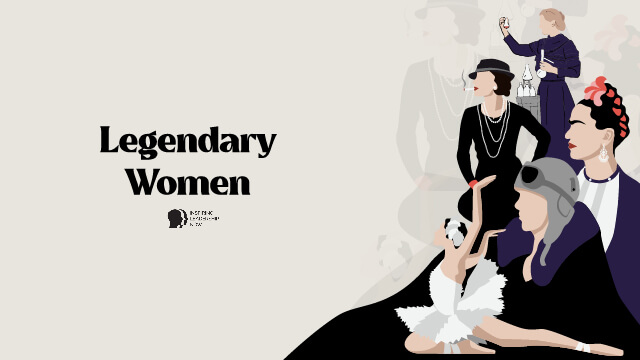 Women Leading In History
Historically, within the paradigm of patriarchy, women, having little to no power. This is demonstrated in women not being allowed to vote until the 1920s, and not being able to inherit money or estate in the UK, for example, until 1926. Up to this point, women had no access to inherited wealth or possessions, including their children.
What was the role of women then? Without access to civil, or fiscal rights or opportunities?
The role of the woman was generally to make 'a good marriage' – which meant marrying as advantageously as possible within her family's social class, with the permission of her father. Marrying into money and bearing sons (who could both earn money and lawfully keep the estate intact, thus hopefully, providing for her in her old age or widowhood) was the only real means women had to 'secure' their futures. What is more, through the estate of marriage women were effectively used like pawns to unite families. Being used to marry well and forge unions, they granted family's access to greater accumulated wealth. The women had little to no choice in their marriage partners. This is still true today in many societies and cultures.
Add to this the historically heavy punishments meted out on women for daring to harness their power.
"Our deepest fear is not that we are inadequate. Our deepest fear is that we are powerful beyond measure."
– Marianne Williamson (Author and Activist)
What impact does this have on Leadership?
This restricting paradigm carries with it beliefs at its root that have been passed from generation to generation for centuries. This means that they are not easily forgotten, and an overnight adoption of an HR inclusivity initiative alone would be hard-pressed to change them.
Why?
These beliefs have become ingrained in the fabric of society through customs and attitudes, which still show up today. Beliefs such as the women's place are in the home. The demonization of powerful women – for example, the archetype of the Witch or Hag – a powerful woman figure, whose intuitive and healing powers are undermined by making her ugly, undesirable and downright evil (the penalty for her power is historically exile, torture, or death). And the myth that men make better leaders, because they are domineering, strong and aggressive, unlike women who are emotional, weak, passive and therefore unable, or less able, to take the lead.
How does this still show up?
It shows up in subtle and widespread ways. Take Sandberg's example of how men and women estimate their GPA's – women will underestimate, and men will overestimate their scores. This deflated belief in women's capacity to succeed and/or lead is an internalization of the patriarchal, historical myth that women are inherently less able because they are not men.
It is not only that society has perpetrated and constructed itself on the myth of masculinity (that men are biologically superior and therefore inherently entitled to hold and exert power).
It also means that society as a whole believes, and lives, according to those beliefs and myths. And that means women because they are a part of the society (albeit a marginalized part) they also, unconsciously, participate in this myth. Which looks like underestimating themselves, not stepping up to sit at the table or putting themselves forward, and playing down their successes.
Because of this legacy, there is an unconscious belief women hold, and that society subtly reinforces – that she is never quite good enough.
Take for example the well-known Hewlett Packard study on internal hiring practices. It found that men apply for a job if they meet 60% of the criteria, yet women only apply if they meet 100% of the criteria. She doesn't throw her hat in the ring because of this inherited self-doubt.
It is even evident in parenting and teaching styles. According to Reshma Saujani, founder and CEO of Girls Who Code, in Business News Daily, boys are to be brave, to "play rough and swing high" and girls are taught to be perfect – "play it safe, smile pretty and get all A's." This means that even when women are ambitious, the conditioning to be perfect often leads to risk aversion.
Changing these beliefs start with individuals.
Each one of you women must believe that you are capable of doing the work and showing it. Rather than leaning out, or not even sitting at the table (to coin Sandberg's phrase, which means not fully participating, usually in deference to the men in power).
It is time to sit at the table.
Women Leading: Why Women Make Good Leaders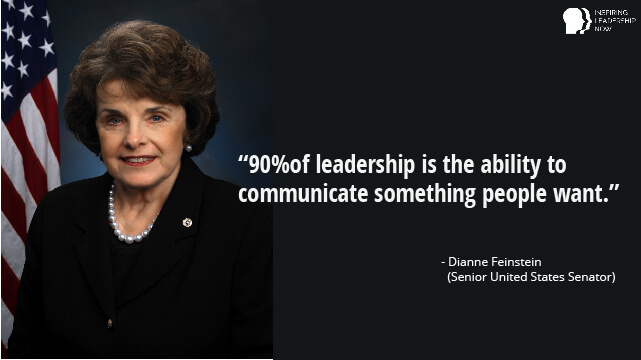 Research by Saba Software detailed in the article 17 Reasons Women Make Great Leaders has found that only 49% of women expect their companies to play an active role in their career advancement, compared with 60% of men. This supports other studies that women are less likely to speak out about their career ambitions (for reasons detailed above).
The research showed that women are driven less by extrinsic factors, such as financial gain or what their jobs demand, but by more intrinsic factors, such as purpose and connection with others.
The Saba CEO, Emily He, defines men as being more career-centric, maximizing their return from work. Whereas women view their work as part of an integrated life-plan. This means that women approach their careers in a self-reflective way, with an emphasis on work-life balance, meaning, purpose, and relationships with coworkers.
This difference is surely the reason why female employees define leadership differently from men. According to Replicon, 65% of women (compared to 56% of men) say they view leaders as people who 'share their knowledge and connect with their colleagues to help the team and the business.'
Indeed according to Lakshmi Raj, the founder of Replicon, what women naturally bring in spades, far more so than their male counterparts, is EQ – emotional intelligence. There is a rising awareness about and a greater momentum behind the benefits that leading with emotional intelligence brings. A high EQ is the ability to recognize emotions in yourself and others and the ability to relate with understanding and empathy.
The outdated, patriarchal style of power-over management is, broadly speaking, the opposite of emotionally intelligent. It is non-empathic, non-inclusive, non-listening. The traditional idea of a strong American leader is 'one who projects power, acts aggressively and above all shows no fear, thereby cowing […] enemies into submission' according to Amanda Taub, quoting David Marcus in the New York Times.
Is an aggressive, bullying approach truly effective? Is this really what defines a good leader?
Think about it: are you more likely to follow someone when you are pressured and humiliated by them or are you more likely to follow when you are understood and encouraged by them?
The Differences Made by Women Leaders Today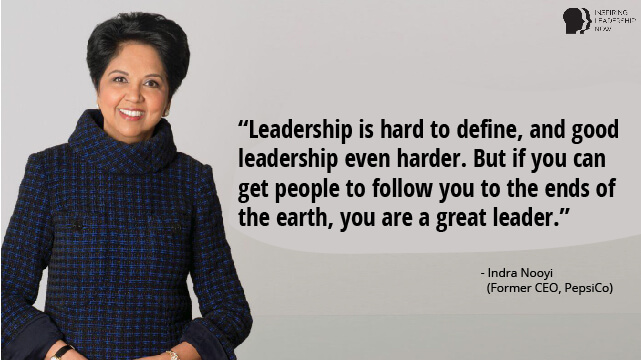 Take a current case in point, countries led by women have shown to be more successful in their efforts to tackle the coronavirus pandemic.
Germany, led by Angela Merkel has a markedly lower death rate than most of its European neighbors.
Finland led by Sanna Marin, who governs with a coalition of four female-led parties, has had under ten percent of the deaths counted by Sweden.
Taiwan's Tsai Ingwen has overseen one of the world's most successful efforts in containing the virus, using testing, tracing and isolation measures to control infection, without a full national lockdown.
And New Zealand, led by Jacinda Ardern has been largely successful in eradicating the virus, rather than simply controlling outbreaks, thanks to the measures she put in place.
Jacinda Ardern's risk-averse approach couldn't be more different to the defiant, aggression of Donald Trump (under whose power saw the USA top the world's highest covid death toll) who refused to wear a mask for public appearances. The reason for this according to David Marcus is that wearing a mask might show him as 'powerless.'
Arden on the other hand took a much more personal approach to address her citizens about the lockdown. A well-considered approach, a risk-averse strategy, was taken to protect life first, and it was communicated with compassionate understanding.
Angela Merkel, in contrast to Britain's leader Boris Johnson, considered a variety of information sources when developing its coronavirus policies. This included epidemiological models, medical data, and evidence from South Korea's successful program of isolation and testing, according to the New York Times. The result was a drastically lower death toll than the rest of western Europe. By contrast, the British, male-led government relied on epidemiological modeling by internal advisors, drawing on fewer channels of outside expertise, and led to the world's second-highest death toll.
The advantage of leading with greater emotional intelligence is that it is intrinsically bound to an approach that is inclusive, collaborative, and risk-averse. That has seen massive impacts and lives saved in the coronavirus pandemic and has set women leaders apart from their male peers.
Great leadership isn't having all the answers. It is knowing how, where, and with whom to find those answers, for the betterment of all.
How Women Can Support Each Other to the Top: Why it is Time to Start Taking Up Space and Taking Charge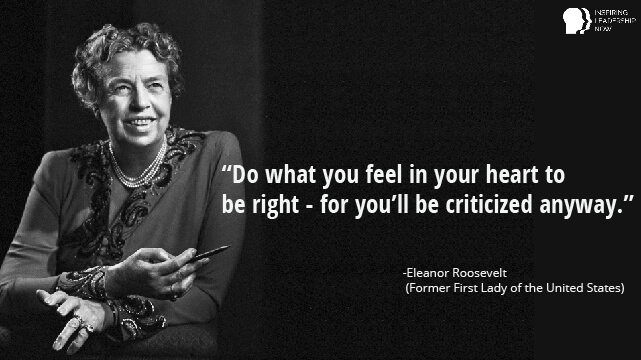 The difficulty that women leaders have is that they are not liked for their power. This is well known by women, because it is a part of life, daily life, at work, in the media, often at home, and in our communities too.
It is also detailed in a famous Harvard Business School study on a woman called Heidi Roizen. Roizen used her contacts from being an operator in a Silicon Valley company to set up as a venture capitalist. A professor from Columbia University presented the case to two groups of his students, for half of them he changed the name to Howard.
The result: everyone judged Heidi and Howard to be equally competent. However, when it came to likability, Howard scored the slam dunk – he's the kind of guy the students would want to spend the day with and to work for.
Heidi, on the other hand, the students weren't so sure, they judged her to be a little political, a little too out for herself, they weren't keen on the prospect of working for her, so says Sandberg, summarising the report. Heidi's success was a source of suspicion and dislike.
Because of the myth that 'good' leaders must be domineering and aggressive, women who have a strong leadership style are not liked because it is a role traditionally occupied by men, meaning that she has no right to be there.
The conflict between how society thinks women should be or behave, doesn't allow us to sit comfortably in these types of leadership roles because it challenges the conditioned notions of what power is, and who is powerful.
Even Sandberg, whose mission is to level the playing field by opening up awareness and taking action to create positive change, is by her own admission, sometimes blind to gender inequality.
When she was taking questions after a talk she gave at Facebook, on women coming to 'sit at the table' she said she would take two more questions. After the two questions, one of the women in the audience (who still had a question) noticed that all the women lowered their hands.
The men did not. Sandberg then took a further two questions – from the men. Sandberg's takeaway was '"Wow, if […] I can't even notice that the men's hands are still raised, and the women's hands aren't still raised, how good are we as managers of our companies and our organizations at seeing that the men are reaching for opportunities more than women?" We've got to get women to sit at the table.'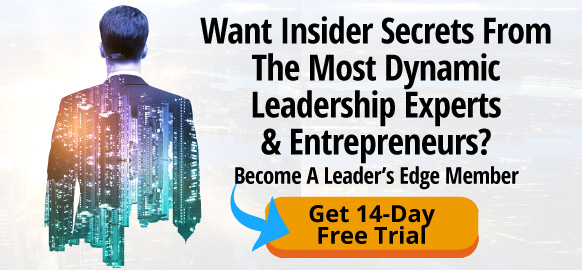 How do we get women to the table?
Rather than viewing another woman's victory as a win-lose, where secretly she is judged, condemned, and envied. Why not look at any woman's gain as a gain for womankind and therefore to be celebrated, not resented? An advancement for one is an advancement for all. We can support each other by making space at the table for womankind.
We owe it to each other, women-to-woman to look through the conditioning and cheer for each other.
It is time to challenge the outdated, domineering, hyper-masculine style of management.
It is time to recognize and celebrate the value in leading with emotional intelligence, empathy, humanity, and inclusivity, where collaboration and diversity trump rigid homogeneity.
It is time to lean in, sit at the table, welcoming others as we do so.
It is time to take the criticism and do it anyway.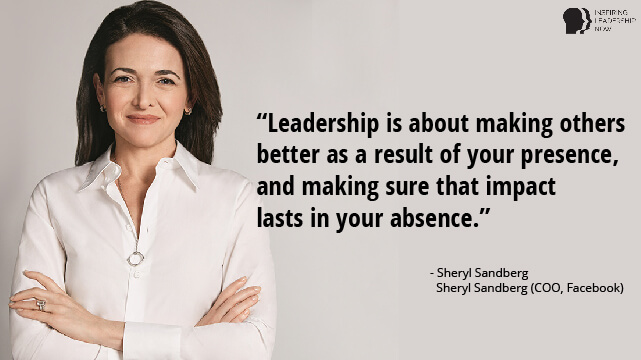 Major Takeaways
Thorughout history, women have been deliberately disempowered, and that means society is still uneasy with women's success and power. Women themselves have a deflated belief in their own ability because of the myth that they are less able to lead. A huge part of the patriarchal myth, where women are objectified, has led to immense internal competition amongst women and a downplaying and underestimation of women's abilities by society.
The outdated domineering, aggressive top-down leadership style is being challenged by caring and thoughtful leaders whose compassionate and risk-averse strategies are at the heart of their decision-making. This has been recently demonstrated by numerous female world leaders in their successes in tackling the impact of coronavirus.
It is time to reverse it and celebrate each other– women celebrating women, men celebrating women, and both genders for ALL genders.
Women leaders can pull each other up by sitting at and making space for each other at the table. The time is now to have our say, in our way; cheering each other on for our collaborative, risk-averse, emotionally intelligent ways of leading.