Last updated: 20 May 2022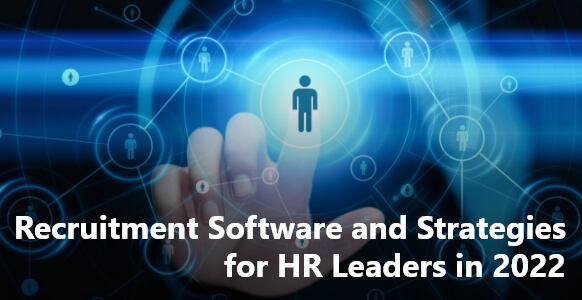 As we move further into the 21st century, technology is becoming increasingly more important in all aspects of our lives. This is especially true in the world of human resources, where recruitment software has become a staple in many organizations. In this blog post, we will discuss some of the latest trends in recruitment software and how HR leaders can best take advantage of them. We will also discuss some general strategies that HR leaders should be following in order to stay ahead of the curve in 2022!
1) Artificial Intelligence
AI has been a major buzzword in the business world for the past few years. It's no surprise that it is now making its way into the HR world. Here are some ways that Ai is helping the HR department:
To help you find the best candidates
There's an old joke in the HR world that goes like this: "What do you call a person who's good at everything? The answer, of course, is 'unemployed.'" The joke might be old, but it's still relevant today.
With the ever-changing landscape of the workforce, it can be difficult for HR to keep up with the latest trends and find the best candidates.
But there are now many recruitment software programs that use Ai to help identify the best candidates for open positions. This can save you a lot of time and energy in your recruiting process.
To help with employee retention
You can use Ai to help identify which employees are at risk of leaving your company. This information can then be used to create retention strategies that will keep these employees on board.
To improve communication between managers and employees
One of the most important roles of HR is to act as a communication conduit between managers and employees. This can be a difficult task, but there are now many software programs that use Ai to help improve communication. These programs can help identify communication problems and suggest solutions to improve the situation.
2) Use of Chatbots
I was talking to a chatbot the other day and I asked it, "What's your favorite joke?" The chatbot didn't answer for a few seconds, then it said, "I don't know." I was like, "You don't know? Aren't you a chatbot?" The chatbot said, "I am a chatbot, but I don't know everything." I was just amused.
Chatbots are computer programs that are designed to simulate human conversation. They can be used to answer questions from candidates or even conduct initial interviews.
This technology is becoming increasingly popular as it can help speed up the recruitment process and make it more efficient.
As we mentioned before, one of the best ways for HR leaders to stay ahead of the curve is to be aware of the latest trends in recruitment software.
However, it is also important to have a solid strategy in place. Some general tips that HR leaders should follow in 2022 include: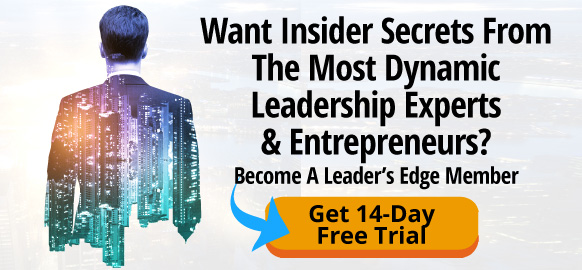 Strategies and Tips That HR Leaders Should Focus On in 2022
1) Focus on Employee Wellbeing
One day, an employee who wasn't taken care of came to work and found that his desk had been moved. He was so upset that he knocked over a vase and stormed out of the office.
The next day, he came back and found that his desk had been moved again. This time, he threw a fit and quit his job. It's a shame that this happened, because the company really did need him.
But in the end, it was the company's own fault for not taking care of their employees.
If you're a business owner or a HR manager, make sure you take care of your employees' wellbeing. If you don't, they might just up and leave. And then where will you be?
Luckily, there are now various software programs out there that can help you take care of the well being of your employees. A good example is Perkbox. Perkbox can help with employee wellbeing through the use of assessment features. These features helpS in understanding the employees needs and how you can support them.
2) Be Data-Driven:
Data is becoming increasingly important in all aspects of business, and HR is no exception. In order to make informed decisions about Talent Management, you need to be able to collect and analyze data effectively.
There are a few reasons why this is important to focus on data:
Data can help you identify patterns and trends that you might not be able to see just by looking at your employees' individual performance.
This can give you a better sense of where your team might need some help or coaching.
Second, data can help you make decisions that are based on evidence, rather than gut feeling. This is especially important when it comes to things like hiring and promotion decisions.
Third, being data driven can help you build a stronger case for your decisions when you're presenting them to senior leaders.
When you have data to back up your recommendations, it's much easier to get buy-in from those who need to sign off on them.
As you focus on data, make sure that you aim at collecting the right data. This means thinking about what kinds of information will actually be helpful in making decisions, and collecting it in a way that's easy to access and analyze.
Also make sure you're using the data you have effectively. This means taking the time to understand what the numbers are telling you, and using that information to inform your decisions.
3) Invest in Employee Development
It's no secret that employees are the lifeblood of any organization. Without them, businesses would grind to a halt. That's why it's so important to invest in employee development. By providing training opportunities, you can ensure that your employees have the skills they need to be successful.
Empowering them also helps improve retention rates. When employees feel like they're constantly learning and growing, they're more likely to stick around. And that's good for business.
4) Foster a Culture of Inclusion
Once upon a time, there was an employee who thought he was better than his colleagues because he had more experience.
One day, his manager announced that the company was going to start an inclusion and diversity initiative in the workplace, and that everyone was required to participate. The employee grumbled, but went along with the program.
Now, every day, the employee has to sit through training sessions on how to be more inclusive. He's learned about different cultures and how to avoid bias in the workplace.
He's even started using some of the new vocabulary in his everyday conversations. But, the other day, he made a slip-up.
He was talking to one of his colleagues about the new initiative when he said, "I'm just not sure how this is going to work. I mean, we're all adults here, and we all know how to behave." His colleague stared at him for a moment before replying, "I'm not sure if you're aware, but some of us aren't adults. We're children."
The employee was so embarrassed that he wanted to crawl under a rock and hide. He realized then that he still had a lot to learn about inclusion and diversity. And, he also realized that his colleagues were probably laughing at him behind his back.
But, he's determined to keep trying, and he knows that eventually he'll get the hang of it.
A diverse workforce is essential for any organization that wants to be successful in the future. By fostering a culture of inclusion, you can ensure that all employees feel valued and respected.
5) Embrace New Technologies:
Technology is changing the way we work, and HR needs to keep up. As an HR manager, it's important to keep up with the latest trends and technologies. By doing so, you can stay ahead of the curve and make sure the company is using the best possible tools for managing its workforce.
From using AI to screen job candidates to implementing chatbots for employee self-service, there are many ways that new technologies can help improve the efficiency of your HR department.
6) Stay flexible
The world of work is constantly changing, so it's important to stay flexible. What's hot today may be gone tomorrow, which is why it's important for HR managers to stay flexible.
Whether it's adapting your policies to accommodate remote workers or being open to new approaches to Talent Management, being flexible will help you stay ahead of the curve.
Being flexible doesn't mean that you need to be a pushover, but it does mean being open to new ideas and ways of doing things.
After all, the best way to keep your company ahead of the curve is to always be learning and evolving.
Conclusion
By following these tips, HR leaders will be well-positioned to take advantage of the latest trends in recruitment software. By doing so, they will be able to improve their organizations' recruiting efforts and ultimately hire better candidates!
About The Author
Zoran Naumoski
Zoran is a passionate and dedicated Digital Marketer with a strong background in human resources, travel, education, B2B, SaaS, technology, and CPG. She's currently a Content Partnership at Skale.so. Zoran loves solving problems, creating strategies, and building plans.