Last updated: 10 August 2018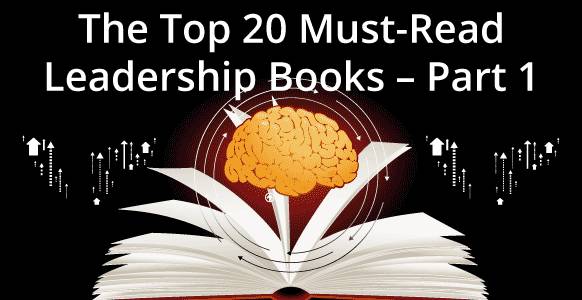 As a leader, your to-do list never seems to end.
With essential things like running a business, managing staff and keeping the books afloat dominating most of your time… it's no wonder activities that fall more into the "leisure" basket fall by the wayside.
And one of the most common, yet important "leisure" activities leaders should be devouring, rather than neglecting, is reading books about leadership to prevent you from stagnating (and to ensure you continue to up your game).
The top 20 list of must-read leadership books below contains 16 newbies, while we've included 4 classics that are essential reads and deserve a fresh look even if you've read them before.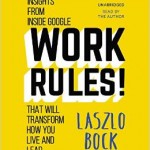 1. Work Rules! Insights from Inside Google that Will Transform How You Live and Lead, by Laszlo Bock 
As a leader, you want to pay attention to companies that have been wildly successful, and few companies have achieved as much success as Google. In this book, the company's longstanding head of People Operations presents a manifesto for approaching work differently, attracting and developing the best talent, and growing true leaders.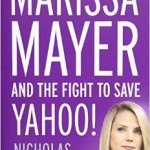 2. Marissa Mayer and the Fight to Save Yahoo! by Nicholas Carlson
This fascinating read documents Yahoo's downward spiral and Mayer's efforts to save an Internet icon, as well as documenting her own journey from Stanford grad to CEO of a $30 billion company, all by age 38.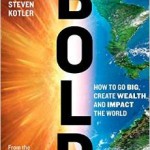 3. Bold: How to Go Big, Create Wealth, and Change the World, by Peter H. Diamandis and Steven Kotler Diamandis is the founder of the X Prize foundation and private space travel enthusiast while Kotler is a best-selling author and award-winning journalist. Together they explain how the savviest entrepreneurs can learn to identify and harness the exponential technologies that are on the cusp of disrupting life as we know it to solve the world's most pressing challenges.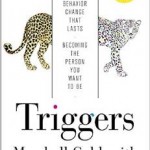 4. Triggers: How Behavior Change Begins, How to Make It Meaningful, How to Make It Last, by Marshall Goldsmith and Mark Reiter
Everyone knows that one of the keys to effective leadership involves making behavioral changes so you can be the person you want to be. Doing it, however, is another matter entirely. This books tells you how.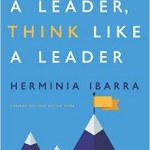 5. Act Like a Leader, Think Like a Leader, by Herminia Ibarra
Ibarra is a leadership expert who flies in the face of orthodoxy by suggesting that leaders act first and then think, utilizing the reflective "outsights" gleaned as launching pads for further self-development.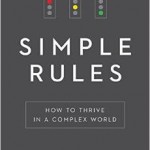 6. Simple Rules: How to Thrive in a Complex World, by Donald Sull and Kathleen M. Eisenhardt
The proposition is surprisingly simple: Simplicity trumps complexity, whether you're looking at nature, business, or life in general.
In a world of increasing complexity, the counterintuitive approach of adopting a few simple rules can give you a clear edge, especially if you refine and improve them over time.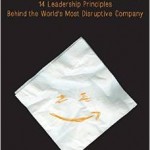 7. The Amazon Way: 14 Leadership Principles Behind the World's Most Disruptive Company, by John Rossman
Don't let this one fool you. It's a very easy read, but is also packed full of some of the most effective leadership advice you'll find anywhere, all based on decoding what happens behind the scenes at Amazon.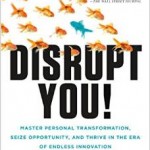 8. Disrupt You! Master Personal Transformation, Seize Opportunity, and Thrive in the Era of Endless Innovation, by Jay Samit
Samit is an expert on disruptive innovation, which he now applies to leadership self-development. His empowering advice will help any leader make the important breakthroughs they seek.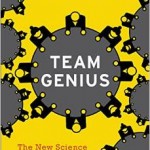 9. Team Genius: The New Science of High-Performing Organizations, by Rich Karlgaard and Michael S. Malone 
How do you take a sub-par team and turn it into a high-performing model? How do you know when a team is at the end of its useful lifespan? How do you transition to a new team without losing momentum? How do you determine the optimal team size for any given project? These are just a few of the vital questions answered through compelling stories and case studies in this radical new approach to teams.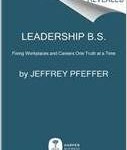 10. Leadership B.S.: Fixing Workplaces and Careers One Truth at a Time, by Jeff Pfeffer
Pfeffer, a Stanford professor, deconstructs the leadership-guru industrial complex to reveal why so many organizations continue to limp along with suboptimal performance. One of his key pieces of advice – learn how to effectively and fearlessly challenge assumptions.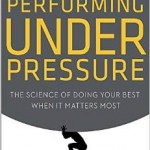 11. Performing Under Pressure: The Science of Doing Your Best When It Matters Most, by Dr. Hendrie Weisinger and J.P. Pawliw-Fry 
A psychologist and performance coach have teamed up to offer you 22 strategies that will help you do your best even when the pressure is on.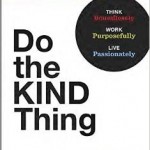 12. Do the KIND Thing: Think Boundlessly, Work Purposefully, Live Passionately, by Daniel Lubetzky 
The founder and CEO of KIND Healthy Snacks, Lubetzky is an unconventional CEO in the tradition of Tony Hsieh (Zappos) and Howard Schultz (Starbucks). In this book he shares the principles that led to KIND's success, as well as his own inspiring story of being on the forefront of social entrepreneurship.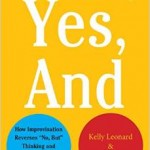 13. Yes, And by Kelly Leonard and Tom Yorton
What could improvisational comedy a la Second City possibly have to do with leadership? More than you would imagine. Improv is about agility in responses, making quick decisions on your feet in real-time, and bringing creativity to the stickiest of situations – skills that any leader could use more of.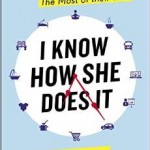 14. I Know How She Does it: How Successful Women Make the Most of Their Time, by Laura Vanderkam 
Time management expert Laura Vanderkam conducts thorough research on the "time-logs" of the women who really do have it all in terms of career and family, to see what patterns emerge. You'll be surprised at what she finds.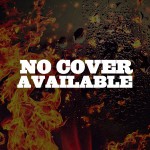 15. Presence: Bringing Your Boldest Self to Your Biggest Challenges, by Amy Cuddy Harvard Business School professor delivered one of the most viewed TED talks of all time on "power posing," the simple idea that adopting a confident pose translates into real self-assurance dividends. This book is your window into how changing your body can change your mind, as well as the minds of others.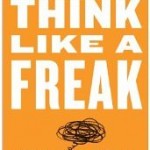 16. Think Like a Freak: The Authors of Freakanomics Offer to Retrain Your Brain, by Steven D. Levitt and Stephen J. Dubner.
Leaders need to solve real problems, and there's no better way to do that than to think like a freak. Under their compelling guidance, your thinking will be come more productive, creative, and rational – just what's needed to solve real problems.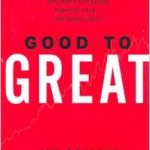 17. Good to Great: Why Some Companies Make the Leap…And Others Don't, by Jim Collins
If you haven't read this classic, now is the time. The research that went into determining what great companies and their leaders have in common was both thorough and compelling. Pay particular attention to the qualities of the Level 5 leader – they're as applicable today as they were more than a decade ago.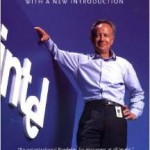 18. High Output Management, by Andy Grove 
Grove was Intel's CEO in the 1970s, but the insights he gleaned back then remain relevant today because of the enduring principles behind them. In many ways it's a back-to-basics approach that stands the test of time, such as being an enabler of others, prioritizing, decision-making, and role modeling.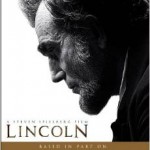 19. Team of Rivals: The Political Genius of Abraham Lincoln, by Doris Kearns Goodwin
This is the one non-business book on leadership that should be required reading for leaders in any field. Lincoln had the audacity and foresight to take three of his fiercest political rivals and put them on his cabinet. Although that sounds like a recipe for disaster, it worked for him because he knew they were men of integrity who had the greater good of holding the Union together in mind. In today's jargon, Lincoln was leveraging creative friction that results when dissenting views are aired to make sure he got the full picture before making any decision.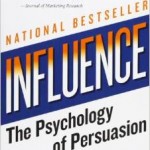 20. Influence: The Psychology of Persuasion, by Robert B., PhD Cialdini 
This is another back-to-basics classic that deserves a fresh look. Leadership nearly always involves the exercise of influence. To do that effectively, you need to understand the psychology of influence. This is your go-to handbook for learning how to exercise influence as effectively as possible.
While the above might seem like an ambitious list to make your way through, it's safe to say you'll pretty much be unstoppable… or at the very least, one hell of an inspiring leader if you do!
And to discover which leadership books made our "best of" list in 2016 and 2017, check out articles below!:
– Part 2: 2016 – The Best Leadership Books – Part 2: Discover 24 Sources Of Inspiration That'll Make You An Exceptional Leader
– Part 3: 2017 – The Best Leadership Books – Part 3: Don't Pick Up Another Leadership Book Until You've Checked Out These