Last updated: 2 February 2021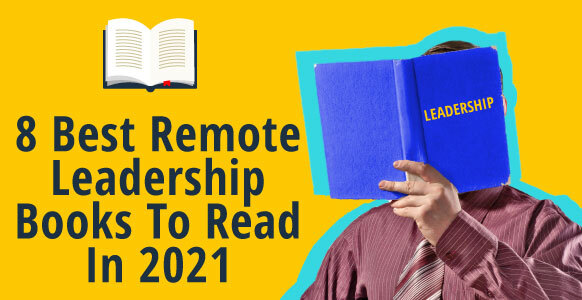 You might have noticed that 2020 has been an unusual year (this may be an understatement!). The Covid -19 related disruption has presented a change in the where and how we work. To make the most of this shift away from office-based working, means embracing the emerging trend of remote leadership which is clearly is here to stay. To create meaningful opportunities in this disruption, here is the ILN guide on the best remote leadership books to read in 2021.
Those organizations and individuals embracing remote leadership are thriving in the corona-related adversity. All the books in this guide are a resource of wisdom and knowledge behind the successes, and are all different in their approach. The learnings and new skills they contain, will offer you, too, the opportunity to both benefit from and enjoy the new freedoms that these changes are presenting.
The 8 Best Remote Leadership Books To Read In 2021
Those organizations and individuals embracing remote leadership are thriving in the corona-related adversity. All the books in this guide are a resource of wisdom and knowledge behind the successes and are all different in their approach. The learnings and new skills they contain, will offer you, too, the opportunity to both benefits from and enjoy the new freedoms that these changes are presenting.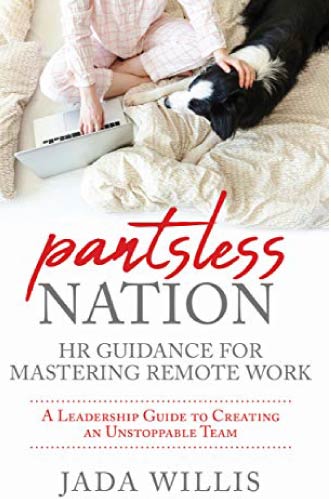 Pantless Nation is a book for leaders who want a team of highly invested and high-functioning employees, despite them working remotely.
It is a pragmatic guide to managing the major concerns of leaders of virtual teams. In its workbook style, which is also packed with examples across businesses of differing sizes, this book offers a guide to communication techniques to unlock productivity and build rapport.
By applying the techniques in this book, you can create a workforce that is engaged and motivated. You will have the knowledge to provide guidance and coaching without micromanaging. You will have the skills to cultivate a productive and committed team that is able to take the initiative and perform with integrity and respect.
As the world adapts to new working environments ensure you don't get left behind with this practical book for leaders who are already managing remotely and the newbies to it. This is your toolbox for managing an enthusiastic, engaged remote team.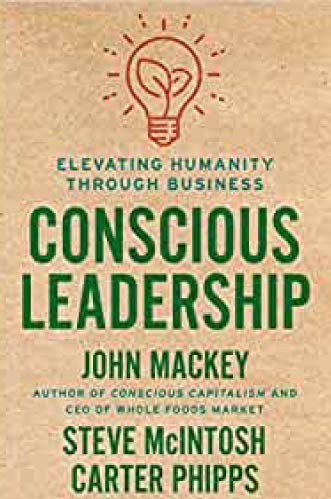 This is a follow up to John Mackey's previous publication, Conscious Capitalism. Mackey is a renowned executive, having started a movement by founding Whole Foods (a purpose-driven, sustainable retail business that sells natural and organic food to consumers worldwide).
In this Wall Street Journal bestseller, Mackay and his co-writers reveal what it takes to lead an ecologically sound, successful business. It thoughtfully examines the vision, qualities and mentality behind Mackays' leadership journey. In doing so it provides a map for original, cutting-edge, value-oriented leadership to enable you to rethink conventional business.
>>Related Article: The Top 20 Must-Read Leadership Books That'll Help You Gain A Die Hard Following That Respects You – Part 1
This remarkable leadership book uses engaging anecdotes, profiles of other conscious leaders and case studies to challenge your established thinking on being an effective leader or manager. The innovative practices for self-awareness and wealth of wisdom it contains are an empowering call to action for fire-brand leaders and entrepreneurs alike.
It offers a framework for how to drive change in society through ecological business leadership, encouraging you to reach the top and make the world a better place on the way.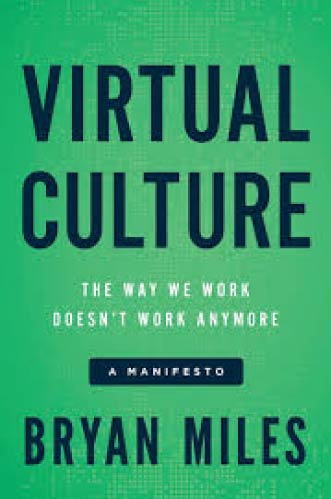 Visionary entrepreneur Bryan Miles, CEO and Co-Founder of Miles AG, points out in Virtual Culture that companies need to go further than making simple tech upgrades to be successful when working with a remote workforce.
He recognizes that the future of business is virtual, and despite living in the 21st century, some companies there to a 20th-century corporate culture. In others words, despite all the tech stuff and gadgetry now widely available some organisations choose not to adopt it, and continue to needlessly use office space.
Miles' reality check is that it is going to take more than tech upgrades for you to upgrade your workplace! Championing the benefits of remote working, Miles maintains that productivity comes from your people hitting their deadlines on time, and not from a facade of presentee-ism in a sea of cubicles.
By harnessing and respecting your employees' time (both inside and out of work) and the freedom to work remotely, you create an atmosphere of trust in your virtual workspace. Combine this with the extra talent retention and result-driven focus that remote working culture brings, and you earn your place as a forward-thinking leader who is embracing the virtual future of business.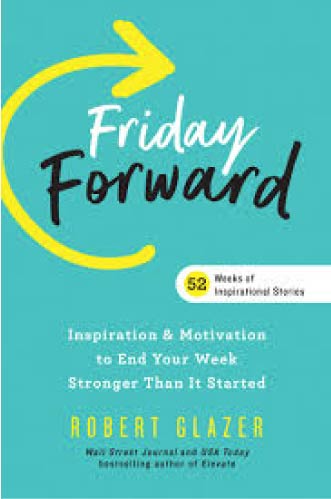 Next up in the ILN pick of remote leadership books 2021 is Friday Forward, another Wall Street Journal bestseller FYI. Written by Robert Glazer, it is a compilation of the fifty two most inspirational stories from his newsletter of the same name. His publication reaches more than 60 counties and has a readership of over one hundred thousand people.
Glazer's premise is that effective leadership relies on your ability to connect with and inspire those around you. And, that we all have a responsibility to each other – to inspire and support each other to be the best we can be.
The real life stories are real life motivation for you to grow and motivate you to be your best self both in and out of work. Both inspiring and moving, his stories of struggling entrepreneurs who turned things around and newbies rising to the occasion, invite you make small intentional changes to make lasting changes.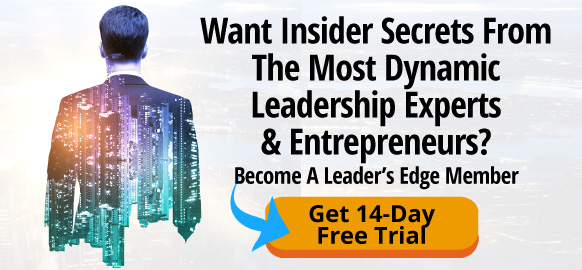 His recommendation is that you use this book to start an intentional and positive Friday morning routine to kick-off a great weekend that will carry you through the week until next Friday.
By making conscious changes eases out of your comfort zone to unlock your potential; in doing so you make lasting and positive impacts in your own life. In turn – you get to inspire those around you to do the same.
This book is Glazer's actionable advice on how to do all of that, and more. Inspiring!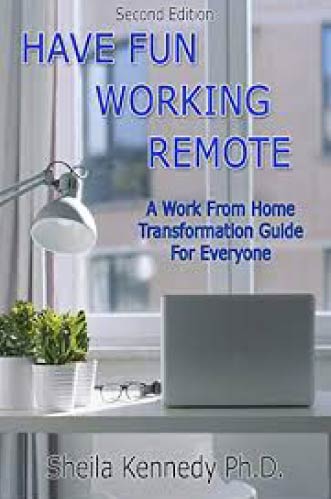 Have Fun Working Remote is the ultimate guide on how to create a work from home (WFH) program for both individual contributors and leaders, at any level. It's essential reading for the changing times of how and where we work.
You know that working from home is not a new concept. However, with a far greater number of your team working remotely there are a number of things to address to make this a viable alternative. This book offers the solutions to make a WFH program fully effective – with solutions that many organizations are actively seeking right now.
>>Related Article: The Best Leadership Books – Part 2: Discover 24 Sources Of Inspiration That'll Make You An Exceptional Leader
Kennedy specifically addresses the challenge of successfully leading a remote team: If done right, working remote is a sure-fire way to increase productivity, talent retention and team morale. It can engage, motivate and turbo-charge your workforce. It also saves money, not having to own or rent office space. Effectively working remote is great for the bottom line and great for your people; it's win-win, if done right.
With this guide you get to know how to get it right, so you get the win-win factor, and all the fun of working remote.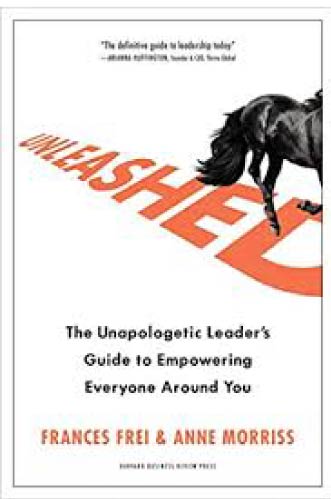 Highly praised by the Financial Times, Frances Frei and co-writer Anna Morris offer advice from top-performing organizations to help you bring your A-game to leadership, and pull others up as you do.
One of the world's foremost authorities on leadership, Frei has combined her wisdom with Morris, a leader in the genomics industry. Together they teach you how to lead with grit and how to empower others.
Powerful leadership takes the ability to motivate others, and a serious amount of grit and determination – qualities that can seem out of reach on those challenging days. When the chips are down most leaders are told to dig deeper and fix any deficiencies.
This book offers an alternative perspective: Frei and Morris assert that this traditional leadership advice leaves out the most important part of leadership: building others up. Leadership, after all, isn't about you – it's about empowering others.
Through inspiring stories and practical, tried and tested tools, Unleashed offers a radical how-to guide on leading boldly. Demonstrating how the most courageous, effective leaders use a combination of trust, compassion and belonging to create an environment for your team to thrive in, this is your guide to unleashing greatness. In others, and in yourself.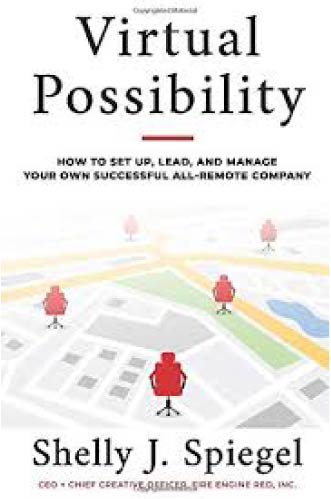 Shelly Spiegel founded Fire Engine RED in 2001, one of the first fully remote complies in the USA. This is her step-by-step guide on how to start and run your own remote company. No office required!
This super practical book is designed to help you aspiring and cash strapped entrepreneurs grow a business in ways you may not have considered. As well as information on the costs involved with starting and running a remote company, Spiegel guides you through how to file and pay your business taxes and how to find valuable business tax credits to support your virtual venture.
Not only that, you'll also learn how to attract, hire and interview prospective talent. You will get to know how to create an organizational structure that allows tour remote team to thrive. She's also got you covered when it comes to attracting, motivating and retaining your people, and measuring their productivity. And more!
Virtual Possibility is your complete guide to managing remote teams.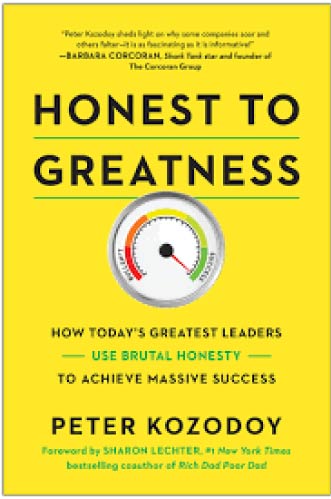 In recent years there has been a quiet revolution in what customer's expect from the brands they elect to buy from. The chaos of 2020 has exaggerated this trend.
In Honest to Greatness, Peter Kozodoy explores how brands are now dropping unethical or deceitful practices and, as an alternative, are appealing to consumers with honesty and authenticity. In this book Kozodoy shows how today's greatness business leaders are using honesty as a core business strategy. As a result these companies are seeing industry-leading success.
Using case studies and fresh concepts this book is packed with powerful lessons on how to create a loyal customer base and attract and inspire an engaged and talented team. As well as how to create an unbeatable culture of innovation that dominates your competitors!
By using honesty at an individual and organizational level, Kozodoy demonstrates how to achieve true greatness, in both life and in business.
>>Related Article: The Best Leadership Books – Part 3: Don't Pick Up Another Leadership Book Until You've Checked Out These
Bookworms and Leaders
The year of 2020 and all it's Covid -19 disruption has presented a chance for an evolutionary opportunity– to change the way (where and how) we work.
To utilize this opportunity means genuinely embracing the emerging trend of remote leadership. These remote leadership books for 2021 offer a true resource to guide you though all aspects of leading and working from home, or setting up a new, virtual, business.
They also offer you the skills and knowledge behind running, motivating and maintaining a remote team of talent to drive not only the bottom line but also employee wellbeing. Most importantly, each and every one of these book recommendations will help to rekindle your inspiration amidst the chaos of Covid.
By adopting the tools, practices and insights from one (or several) of these experienced authors and business people, will set you up for a prosperous, inspiring, honest and innovative 2021, and beyond.