Last updated: 20 August 2019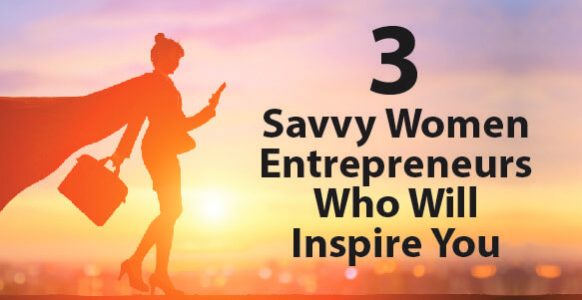 "Don't be intimidated by what you don't know. That can be your greatest strength and ensure that you do things differently from everyone else." – Sara Blakely, founder of Spanx
The challenge of creating any business, especially your first one, is real.
Fears, doubts and questions such as: "Where do I start?" "Will I fail?" and "Will I look stupid?" are common thoughts that put most people off at the first hurdle.
Even more so when your business idea is closely tied to your beliefs and values – where the risk of ridicule and failure can make you feel even more vulnerable.
Fear not, these feelings are normal, especially when starting out. However, it's how you let these thoughts determine your next steps that makes all the difference between success and failure.
And when we say "success," we mean the satisfaction you'll get having acted on your ambition, and then made sh*t happen… regardless of whether it generated the results you were after or not!
Success can never be guaranteed, but that unmistakable deep-seated feeling of fulfillment that you boldly went for it anyway is a pretty close second.
But if you're in need of some motivation to make it over that first hurdle, especially by some pretty savvy women entrepreneurs, check out the 3 success stories below.
1. Sophia Amoruso – Vintage Clothing Retailer Extraordinaire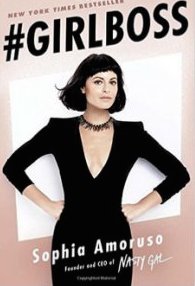 Born in San Diego, California in 1984, Amoruso has achieved a level of success at just 31 years of age that most find themselves still dreaming about as they near retirement age.
What's even more interesting is that she built her empire from scratch by selling vintage clothing.
In an age when you expect most young entrepreneurial success stories to be closely tied to the tech world of Silicon Valley, Amoruso represents a refreshingly different kind of success story.
It helps that growing up in Sacramento, Amoruso's Greek-American family was full of entrepreneurial spirit. Her grandfathers were both entrepreneurs, with one owning a piano shop while the other operated a motel. Her dad was in the mortgage business and her mom was a real estate agent. There wasn't a "normal" 9-5 worker among them!
After high school and in the wake of her parents divorce, Amoruso worked a variety of different largely dead-end jobs until deciding to take her interest in vintage clothing from thrift stores to the wonderful world of eBay.
As she explored what was happening on the eBay vintage clothing front, she quickly noticed that she already had a competitive edge, which was her eye for taking better photographs than most of the other sellers (she had previously been a photography major at an art school until she quickly became bored with it). It didn't take her long to come to the conclusion that she could do this better than most.
So that's exactly what she did.
Taking her cue from the real estate market, she found she could purchase vintage items on eBay and then "flip" them to sell for anywhere from 3-5 times as much as she paid, just by taking better photos and taking a more stylized approach to presenting her items. She called her eBay store Nasty Gal to capture her edgy approach, and also started promoting her own Nasty Gal website.
When she ramped up her Nasty Gal solo site, and please note that this was during the Great Recession's worldwide economic downturn, she still managed to build it up from $223,000 in 2008, to nearly $23 million in 2011. It's estimated that her personal net worth by the age of 30 was well over the $250 million mark.
Her journey has included securing venture capital funding, hiring great people for her management team, and maintaining her unconventional image, which people love. For more information on Amoruso's amazing story, check out her bestselling book, #GIRLBOSS.
2. Angelia Trinidad, Entrepreneur and Founder of Passion Planner
Less than 2% of projects that launch Kickstarter campaigns raise more than $100K.
Angelia Trinidad's campaigns racked up well over $650K – and that was just on Kickstarter. More than 23,000 individuals have supported her product… and it's a planner. Not an electronic high-tech planner, mind you, but an old-school paper planner. Really? Yes, really.
During her first Kickstarter campaign, in just 23 days more than 1,000 people in 40 different countries had contributed just over $48,000 to get her started.
A month later her product was the number two best rated planner on Amazon.com. Clearly, she had struck a chord that resonated deeply with people.
Her Passion Planner may be old school in format, but it's quickly becoming all the rage. Why? Because it's designed to highlight the user's passions and personal goals. Imagine your planner acting like a life coach and even delivering daily doses of inspiration – that's what the Passion Planner does.
It was in 2013, in the throes of post-college uncertainty that Trinidad realized how deep-seated fears can hold people back, including herself. This situation is exacerbated by years of schooling where all the rules, goals, and assignments are handed to you rather than created by you for yourself.
The fear leads to paralysis, inaction, and stagnation. She wanted a way to help inspire others to break the bonds of fear and live their way into their passions, all through a simple planner.
It asks you to define your dreams and goals, break them down into actionable steps, and write them in the planner so you see them every day. It's about understanding what gets you excited enough to rise up out of bed every morning and making that your focus.
With the success of the Kickstarter campaigns, it's time for Trinidad to find warehouse space in San Diego – something that will probably please her parents as she currently uses their garage for her distribution efforts. She's also quick to point out that Amazon, Apple, Disney, and Google all got their start in garages. Trinidad is aiming high.
She's a young Filipina-American on overdrive much of the time, but rather than being focused on becoming rich, she is incredibly focused on doing well by her business.
Her definition of success includes much more than wealth – for her it's more about having plenty of meaningful relationships with people. You can read more about her personal story on her personal website.
3. Marie Forleo – Life Coach and Personal Development Expert
Marie Forl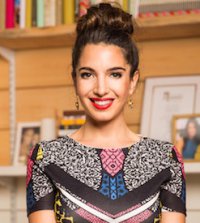 eo's meteoric rise to success has been nothing short of breathtaking.
She launched her one-woman business coaching practice back in 2001, but now sits atop a multi-million dollar brand that includes both business and personal development coaching for women entrepreneurs.
Her expanding empire continues to grow through her marieforleo.com website, which reaches more than 190,000 readers in more than 191 countries – and that was as of a couple years ago! How did she do it?
Like Nasty Girl, Forleo quickly established the unique elements of her brand from the beginning, as opposed to the all-too-common scenario of focusing only on generating revenues in order to make ends meet.
She takes a very hip approach to well-worn self-development and business topics that make her seem fresh and exciting. Establishing your brand early on is a key pathway to robust word-of-mouth marketing.
Another important avenue of her success is sharing a chunk of her expertise and content for free.
The act of sharing just the right amount of free content without over-sharing and thereby losing paying customers is an art that Forleo has taken the time to perfect.
For the people with whom this free content resonates, they'll naturally want more. It's a self-selection process that creates powerful forward momentum among target audiences.
Forleo notes that given the intense amount of negativity to be found online, part of her approach is to be relentlessly positive in appreciating and building others up rather than tearing people down.
One of her most important personal insights: "The only meaning that anything has is the meaning you give it, so why not see everything as a gift?" Click To Tweet
It seems this mantra has certainly worked for her!
These are just 3 examples of emerging women entrepreneurs that are rockin' the entrepreneurial space. Follow their success stories to help create your own!