Last updated: 4 August 2020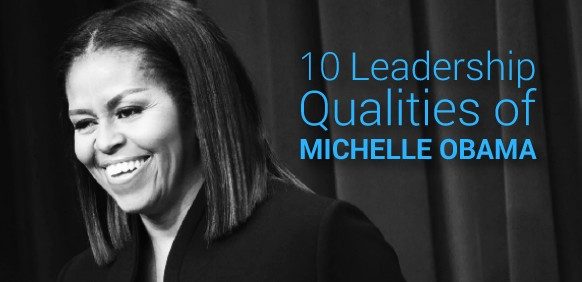 Here's a fun fact for you about the Obamas:
When they left the White House in January, Michelle was more popular than former President Barack Obama.
Don't believe us? Check out the results of the final Gallup poll published in the Washington Post to get a better idea of their "popularity" at the moment they were packing up their bags and leaving the White House.
Surveys aside, there was clearly something about Michelle many people loved and admired.
Some of her celebrated qualities? She stood out as one of the most passionate and accomplished First Ladies in history because of her charisma, compassion and powerful speech-making.
That said, even before Michelle's rise to fame during her time in the White House, she was already an accomplished lawyer, writer and community activist.
Once in the White House, her special mix of talents and accomplishments made Michelle a role model for millions of women around the world.
Especially given that First Ladies have the freedom to define their roles as they see fit, during her 8 years in Washington, Michelle chose to address racism, women's rights and public health.
She called herself "Mom-in-chief," and applied herself to issues ranging from children's education to the needs of military families.
This included launching the Let Girls Learn initiative to fund girls' education projects tackling everything from leadership to poverty.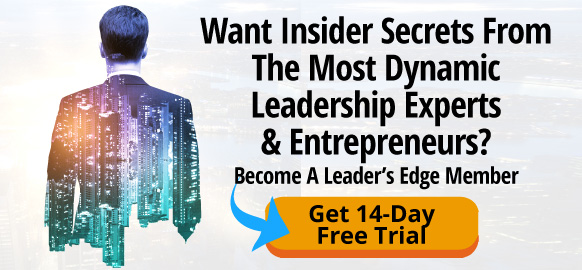 She was also a risk-taker and stepped outside traditional first lady stereotypes.
Given her achievement and clear leadership skills, rumor says many Democrats wanted Michelle to run for office after her husband's presidency ended in January 2017.
Although for now, the Obamas have ruled out a political career for Michelle… that said, it pays never to say never.
After all, Hillary Clinton went from First Lady to within an eyelash of becoming the first female president in U.S. history.
The Obamas have been an inspiration to many, and the legacy they leave behind is partly owed to Michelle.
Regardless of your political beliefs, it's hard not to feel inspired by Michelle's achievements as First Lady… but also as a leader.
So why don't we take a look Michelle Obama's 10 greatest leadership qualities to see how they've shaped her legacy and inspired millions.
1. Strong Character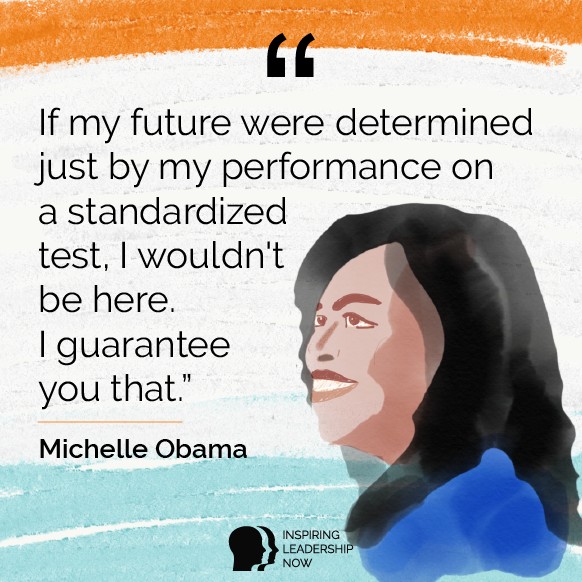 We said it before – Michelle Obama wasn't your typical First Lady. Her capacity to motivate, inspire and call others to action was rooted in her strong personality.
Her strong character helped her fight for social issues, regardless of how controversial they were.
She was also vocal and honest about some of the harsh realities faced by minorities in America.
This came to a head in a 2015 commencement speech at Tuskegee University where she reminded black students to stay strong and persevere against the odds.
Michelle's stance on social issues made her an iconic figure – and will remain her legacy.
To truly lead and inspire others means standing up for what you believe in and living by your values – regardless of opposing views or fear of rocking the "status quo" boat.
This is what will inspire courage in others to do the same. Plus, you'll build a sense of purpose by sticking by your convictions when the going gets tough.
2. Compassionate
"All of us driven by a simple belief that the world as it is just won't do — that we have an obligation to fight for the world as it should be." – Michelle Obama
When it comes down to it, leadership is about much more than having a "type-A" personality. It's about being compassionate to people from all walks of life.
Before Michelle was First Lady, she was a practicing lawyer and fought against injustice through her work at Chicago City Hall where addressed her community's social issues.
Later, she went on to establish the Chicago chapter of Public Allies, a national service network to help prepares youth for a career in the civil service.
But being a successful leader is more than just having good business skills. You also need empathy and compassion in order to build healthy relationships within an organization.
Make no mistake: compassion is your ticket to people's hearts. It will also help you earn the trust and respect of your employees – which is essential if you want to be an influential and inspiring leader.
3. Self-Confidence
"One of the lessons that I grew up with was to always stay true to yourself and never let what somebody else says distract you from your goals." – Michelle Obama
Michelle Obama demonstrated her self-confidence in numerous ways. Whether it was her uplifting DNC inauguration speeches or championing courage and self-esteem for women, Michelle never shied away from standing up for what she believes in.
Biographers say Michelle's willingness to speak her mind goes all the way back to her college years, where she criticized one of her professor's teaching methods. She credits her parents and older brother for helping her find her "voice" at an early age.
That voice would later resonate with the hearts and minds of millions of people around the world.
While not everyone is as fortunate as Michelle to have had a strong support network growing up, the great thing about confidence is that it can be improved once you make the decision to do so and start appreciating who you are and what unique qualities you have to offer.
Yes, these efforts take time – but most worthwhile pursuits in life usually do.
The former First Lady's example showed that everyone matters and everyone has a voice that can change the world.
But remember, it all starts with one thing… your choice to believe in yourself. Once you do, your capacity as a leader will rise ten fold.
4. Powerful Speaker
Michelle Obama had an uncanny way of captivating her audience during her husband's 8 years in office.
She had an amazing way of making people feel as if they were part of something bigger. And she did it by relating her own experience.
As First Lady, she also gave powerful speeches about her experience as a black woman competing in academia, as well as the need to stand up for women's rights.
She also didn't shy away from calling out lewd behavior, including sexist remarks by politicians. And when doing so, she never lost her cool.
Some of her most inspirational speeches include:
2012 DNC Speech:
International Women's Day speech:
5. Perseverance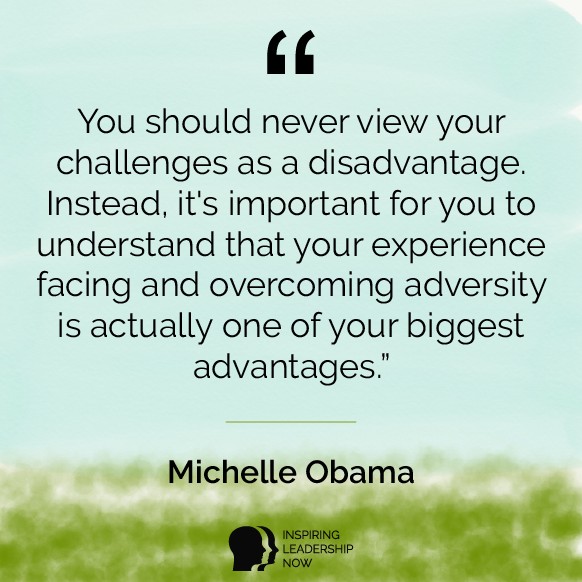 Here's a simple fact: life isn't always easy. Many great accomplishments take a significant amount of time and hard work. As the saying goes:
The only time "success" appears before "work," is in the dictionary.
So to achieve amazing feats, perseverance is key.
Michelle became the first African-American First Lady in U.S. history – all while the odds were firmly stacked against her and her husband.
She also achieved several important milestones while in the White House, such as passing a bipartisan School Lunch program to provide free and reduced-price meals to more than 20 million low-income children.
In 2014, she also launched the Reach Higher Initiative to inspire young people across the country to put their education first.
Even her life before becoming First Lady was filled with accomplishments that demonstrated her perseverance.
This included graduating cum laude from Princeton University before finishing up her law degree at Harvard.
Michelle's life story shows us how a strong commitment to one's values can lead to tremendous change in the world.
Not all of us will get to influence public policy like Michelle, but you can all learn to stay committed to your goals regardless of what life throws at you.
To sum it up, the art of perseverance sets great leaders – and great organizations – apart.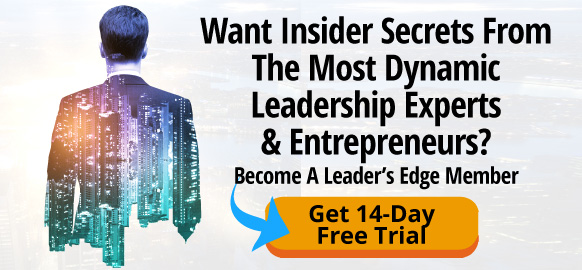 6. Inspirational
"You may not always have a comfortable life and you will not always be able to solve all of the world's problems at once but don't ever underestimate the importance you can have because history has shown us that courage can be contagious and hope can take on a life of its own."  – Michelle Obama
Needless to say, the former First Lady's life story has inspired millions of people.
Her ongoing efforts to fight poverty, inequality and obesity gave her a sense of purpose that transcended political lines and racial divides.
Michelle was adamant in her claim that the power of the individual is paramount, and why you shouldn't underestimate your ability to inspire real change in your community.
7. Honesty
"We learned about honesty and integrity – that the truth matters… that you don't take shortcuts or play by your own set of rules… and success doesn't count unless you earn it fair and square."  – Michelle Obama
Great leaders are honest about their strengths, weaknesses and expectations. This applies to the business world and any other life endeavour.
Michelle Obama was dedicated to many important social causes before and during her husband's presidential tenure.
And authenticity was one of her most valued leadership traits. Michelle's success can largely be attributed to her honesty as well as her dedication to show up each day and work towards her goals.
So here's a tip: if you want to be an inspiring leader – start off by being honest. Honesty is more than just telling the truth – it's about creating a culture of transparency.
8. Graceful Under Pressure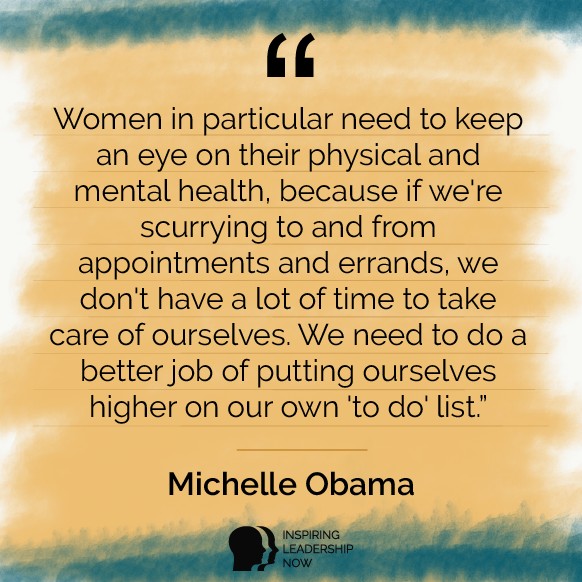 A lot of attention has been paid to Michelle Obama's sense of style. But her sense of style was more than just fashion.
She spoke eloquently, walked with grace and portrayed herself in a positive and respectful light.
Whether you supported her husband or didn't agree with him at all, it was difficult not to like the former First Lady.
Make no mistake: the way you carry yourself says a lot about you and your values.
Make it your aim to carry yourself with confidence and composure, even when no one is watching – and as if everyone was watching.
9. Relatable to Others
"My experiences at Princeton have made me far more aware of my 'blackness' than ever before. I have found that at Princeton, no matter how liberal and open-minded some of my white professors and classmates try to be toward me, I sometimes feel like a visitor on campus; as if I really don't belong."  – Michelle Obama
As you can imagine, when you're the First Lady, it's very easy to become detached from reality.
Not Michelle Obama.
Throughout her husband's 8-year term, she talked openly about her personal life. Everything from her experience at school to her first date with Barack – her story resonated with millions of women across the country.
She also empowered African-American women to fight against stereotypes. She did all this by being relatable. Many women saw some of themselves in Michelle Obama.
Although your business or passion might not be political, your ability to inspire others to action is an important leadership quality.
That's why it's important to speak from the heart and show vulnerability when expressing your hopes – and even your weaknesses. Effective leaders inspire others to see their vision – so when it comes to relating to others, remember to be genuine!
10. Time Management
"My first job in all honesty is going to continue to be mom-in-chief. Making sure that in this transition, which will be even more of a transition for the girls… that they are settled and that they know they will continue to be the center of our universe."  – Michelle Obama
From her dozens of accomplishments to raising Malia and Natasha, Michelle made it a priority to manage her time so she could focus on what was most important to her – with her children always at the top of the list.
The fact of the matter is – there often aren't enough hours in the day, so you need to define your non-negotiables and be realistic about what you can manage – and what you need to delegate or say no to.
So there you have it. Our pick of Michelle Obama's top 10 most inspiring leadership qualities and how she used them to inspire change.