Last updated: 15 August 2019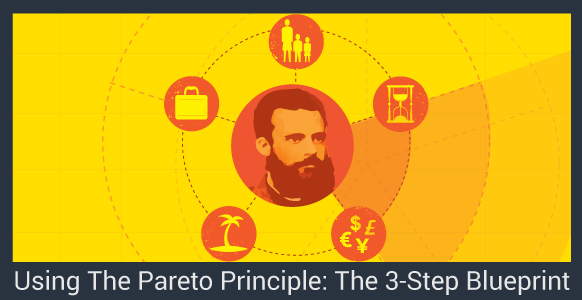 Seems unlikely, doesn't it?
That only 20% of what you do in your working day accounts for 80% of the results? (Umm, perhaps don't mention this figure to HR if you're not the boss.)
Or that only 20% of your clients account for 80% of your profit…
And believe it or not, but the same statistical equation can be applied to nearly anything you do in life.
Even drinking beer. Yes, really. As it's said that 80% of beer is drunk by only 20% of beer drinkers.
Well, this is all according to researchers who have been studying this phenomenon for longer than you and I have been alive to talk about it. In the research world, the 80/20 principle is actually called the Pareto Principle or the Principle Of Factor Sparsity.
When you actually crunch the data, the Pareto principle shows that 80% of a specific event can be explained by 20% of the total observations. In other words, 80% of consequences stem from just 20% of the causes.
This amazing discovery was made by Joseph Juran in the 1940s in his study of management techniques and principles. The principle was named after an Italian economist named Vilfredo Pareto, who found that 80% of income in Italy was received by just 20% of the Italian population. From there it was assumed that the results of any situation can be traced to a small number of causes.
This simple cause-effect relationship has been replicated over and over again by researchers and students of leadership and project management all across the world.
In this article we'll talk about how this principle is applied and how it can radically optimize your life.
How To Apply The 80/20 Rule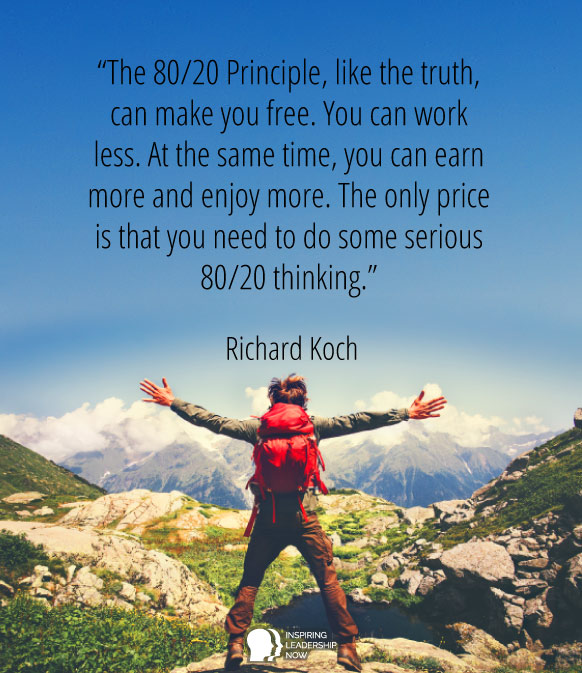 In reality, it doesn't matter what numbers you apply – 80/20, 75/25 or even 90/10. What really matters is understanding that a smaller percentage of your activities are responsible for your success and prosperity.
Researchers have found that the world of business as a whole seems to cohere with the 80/20 principle, but your breakdown could be slightly different depending on your industry, goals and life experiences.
So for starters, you should focus less on the specific number and more on the cause-effect relationship the 80/20 principle is trying to show you.
To better understand how this principle applies to you, it's helpful to begin by identifying which areas of your life have an imbalance of effects.
This will help you adjust how your time is spent. Are there certain activities that require a great deal of effort but only produce minimal results? If so, what are they?
Identifying these "productivity gaps" will allow you to avoid what doesn't work and double down on what does.
Numbering your productivity gaps should also help you identify the things you're good at. To truly master the 80/20 principle, you should seek to identify the key 20% (or whatever number) of inputs that are creating the most results.
It could be the 20% of work activities that generate most of your income or 30% of relationships that bring you the most happiness.
Once you identify those activities generating most of your happiness or success, spend more time doing them. As Tai Lopez always says:
"Double down on whatever works."
This is really the central concept of the 80/20 principle. You must focus only on what you are really passionate about and the activities that produce the highest return on investment.
But even after you've identified your key activities and begun to apply ratios to everything, you may still find it difficult to adopt the 80/20 blueprint. This is usually caused by one of the following reasons:
You are not really doing what you're truly passionate about
You're not devoting enough time to it
You are letting fear get in your way
It's not always easy doing what you love, especially when you've been taught to go to school, earn a degree and get a cushy 9-5 job that pays the bills. This might not sound like a bad gig, but is usually the source of career dissatisfaction for a lot of people who simply aren't doing what they love.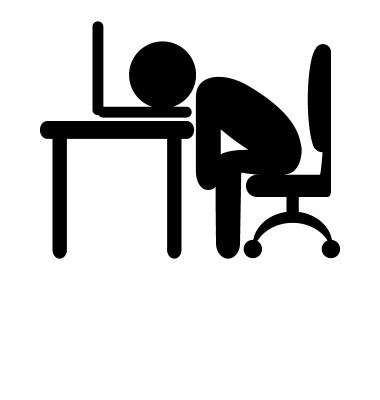 Don't panic!
A solution is in sight. It's completely possible to turn your passion into a career – in nearly every circumstance. That said, it's wise to work your way up to this stage, especially if you have financial obligations – as dropping everything just isn't realistic for many.
But the amazing thing about being alive during the technology revolution is that you can easily pursue your passion outside of work. It's never been easier to build a second career, start a business or express yourself creatively without having to drop everything else.
Fear is another major inhibitor that prevents people from changing their lives for the better.
Fear of uncertainty, fear of failure, fear of ridicule – all of these can hold the best of us down.
This is probably a good place to mention that fear of uncertainty doesn't justify accepting a mediocre life. The 80/20 blueprint will help you overcome fear by showing you what you're good at and how to do more of that thing.
Creating Value
"If opportunity doesn't know, build a door." – Milton Berle
When people think about success and wealth, they usually create an image of what they expect to get once they've achieved their goal.
In other words, they think about taking inputs, or things they can consume. Inputs come in many forms, including money, recognition, a feeling of accomplishment or other material gains. While these things are great, thinking in terms of inputs only is a very one-sided understanding of success.
Savvy business leaders know that money and recognition come by more naturally when you create value for others.
If you think about it, the 80/20 principle forces you to think about how to better serve others, whether through business or personal relationships. The more value you create for other people (outputs), the more inputs you get to enjoy.
How To Perform An 80/20 Analysis
Having said that, it's time to get into the nitty gritty of the 80/20 blueprint. This is where you'll hear the word "analysis" come up over and over again.
But don't worry – analysis doesn't entail number crunching. We simply want you to think really hard about what it is you want out of life and what are the X, Y and Z variables that are responsible for 80% of your effects.
Tim Ferriss, author of the 4-Hour Workweek, offers a neat approach to applying the 80/20 principle. For guys like Ferriss, you must do 80/20 analysis constantly in your head to figure out the 20% of causes that are creating 80% of your effects.
Matt Bodnar's blog has also done a pretty good job of outlining what it takes to perform an effective 80/20 analysis.
Step 1: Identify The Core 80/20
By now you should be familiar with the 80/20 principle and what it means. Up until this point, you've probably had a few ideas about which 20% of causes are creating 80% of your effects when it comes to work, life and everything in between. It's time to put that into motion (and plain English).
An 80/20 analysis isn't as challenging as it sounds. You simply have to ask the following questions:
What 20% of sources are creating 80% of my problems?
What 20% of sources are creating 80% of my desired outcomes?
As we mentioned earlier, the 80/20 principle applies to pretty much every aspect of life. If you're a small business owner, you'll quickly realize that about 80% of your revenue come from 20% of your clients.
If you work for a firm, you've no doubt noticed that 20% of the employees produce 80% of the results.
However, it doesn't just stop there. You can pretty much 80/20 every aspect of your life.
If you have 10 friends, chances are very high that only two or three of them are responsible for the vast majority of your happiness or time well spent. Ever considered your wardrobe? You wear 20% of the clothes in your closet 80% of the time.
The 80/20 principle in work and business is easy enough to understand: entrepreneurs should focus more of their energy on the 20% of clients driving the vast majority of their sales.
They also need to target more of those clients and take less "filler" jobs that usually require a lot more effort for a much smaller reward.
Likewise, a company employing 100 people also needs to consider "restructuring" its organization to reward the 20 or so employees doing all the work.
If 80% of your friends are only giving you 20% fulfilment, it's time to re-examine who you hang out with, or at the very least spend more time with the 20% of the guys and gals contributing the most to your advancement.
If you spend 80% of your time watching movies and playing video games, and are still not happy, it's time to reorganize your time.
By asking yourself the above two questions, you'll get a clearer picture of the changes you need to make.
Step 2: Ask These Important Follow-Up Questions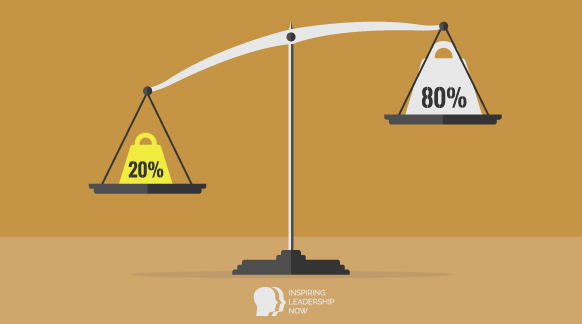 If I could only work two hours per day, what would I spend my time doing?
If I could only work two hours per week, what would I spend my time doing?
What are the top activities I do to feel as though I've been productive?
What are the activities that I don't enjoy doing that take up most of my time?
Who are the people I spend time with that give me the most fulfillment?
How can I maximize what I enjoy doing and what I'm good at and minimize what I don't like doing and what I'm not very good at?
Get a notebook out and answer the above questions. Be honest with yourself. Don't judge your ideas as being "stupid." Take some time to work out what really matters in your life.
What are you good at?
What do you like?
What makes you cringe when you think about having to do it? What causes you to procrastinate?
And lastly… what makes you happy? Gets you into flow? Makes time whizz by and silences all of life's distractions?
This is what you want to understand.
Step 2 is where the "switch" really happens.
Think long and hard about those questions. Really grasp what activities make you feel the most productive and which activities you enjoy the most.
If we take the entrepreneurial example a step further, we realize that it's time to slowly break away from the 80% of clients delivering only 20% of your revenue.
Your time is much better spent serving the top 20% of your clientele by upselling to them, doing even more to earn their repeat business and targeting similar companies.
One of the best ways to do this is to ask for referrals, raise your fee and only accept work in your field of expertise. It might be painful at first, but it'll pay off soon enough.
When it comes to relationships, Step 2 really asks you to identify the people that maximize your happiness and to make more time for them.
If your top two or three friends are responsible for making you happy most of the time, spend more time with them! If you don't enjoy a few of your friends who you spend 80% of your time with, and they're stunting your growth – whether it be mentally, professionally or even spiritually – it may be time to cut ties, or at least loosen them.
If 20% of the clothes you wear 80% of the time don't make you feel your best, it's time to change your wardrobe entirely or upgrade to something more fitting.
Even in terms of diet, if the 20% of the foods you eat 80% of the time are making you unhealthy, it's time to adopt a new diet.
Replace McDonald's with lean beef, pizza with high protein foods, frozen fish and chips with… my God, anything with a vitamin in it!
Step 3: Action
The goal here is:
Your most positive activities should make up your to-do list
Your most negative activities should make up your do-not-do list
Which means you need to identify which activities can be delegated, automated or eliminated altogether.
Focus on eliminating as much baggage as you can at first
Create a step-by-step plan for increasing your time and attention on your to-do list
Building a to-do list may seem trivial. In fact, you're probably rolling your eyes, thinking: OK, I hear what you're saying, but list writing seems a little basic… doesn't it?
We could spend countless pages explaining the mental connection between lists-making and action, but we'll let Brian Tracy, entrepreneur and best-selling author, do it:
"Your mind, your ability to think, plan and decide, is your most powerful tool for overcoming procrastination and increasing your productivity. Your ability to set your goals, plan and take action on them determines the course of your life. The very act of thinking and planning unlocks your mental powers, triggers your creativity and increases your mental and physical energies."
It gets better…
"When you consider how helpful planning can be in increasing your productivity and performance, it is amazing how few people practice it every single day. And planning is really quite simple to do. All you need is a piece of paper and a pen. The most sophisticated Palm Pilot, computer program or time planner is based on the same principle. It is based on you sitting down and making a to do list of everything you have to do before you begin."
Obviously, there's a lot more to ACTION than making a list, but by jotting down your plans and goals, you begin to set your mind on the path of achievement. That's what the 80/20 principle is all about.
We showed you how to do the analysis, how to identify your core 80/20 and how to ask the right questions to bring your passions, productivity enablers and sources of happiness to the forefront. But if you don't seize them, what's the point?
In addition to list-making, the very first thing you can to do apply 80/20 is to start eliminating all the baggage.
Eliminate all the crummy foods making you unhealthy, the clients giving you the most headaches for the smallest return, that group of friends hurting your social life … eliminate all the stuff standing in the way of your goals, productivity and happiness.
By doing so, you've just freed up 80% of your time. You are now in a position to improve your work, personal life and overall happiness.
You know which people to spend most of your time with, the skills you should be applying most of the time and how your day should be structured to boost productivity. It's now time to start filling the gaps.
80/20 In the Real World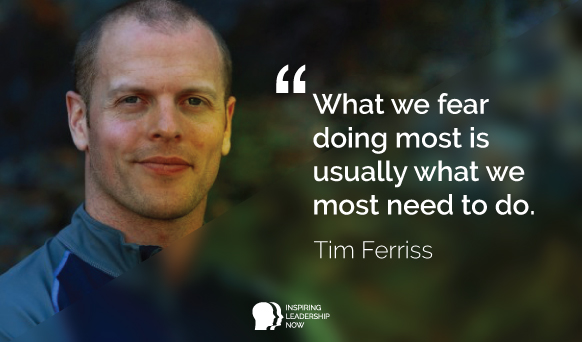 There are so many ways we can describe the Pareto principle. The following maxims do a much better job of conveying how the 80/20 rule is applied in the real world.
Whether your goal is to improve business or personal endeavors, your first 80/20 analysis should create at least one Eureka moment.
Projects
80% of value is achieved with the first 20% of effort. Project management usually entails breaking up a large project into multiple deliverables or milestones. Whether you're completing a major study or launching a product, the first 20% of the effort typically yields 80% of the project's results.
Employees
20% of employees produce 80% of the results. It's not difficult to separate the top performers from the rest or to see which employees or teams simply produce more.
20% of employees bring in 80% of the business. In the world of sales, the cream rises to the top. The top 20% of salespeople are responsible for the vast majority of a company's business.
Sales
80% of sales are generated by 20% of your customers. Whether your company has 10 customers or 10 million, the bulk of the business will be generated by the largest accounts.
80% of sales are generated by 20% of your products or services. Product diversification may be important in theory, but is rarely applied in practice. You may have 100 products, but only 20 of them will be flying off the shelves.
Relationships
80% of your social life comes from 20% of your friends. This could be a good thing or a bad thing! It depends on whether those friends are bringing you joy and fulfillment or not. A wise man once said:


"You are the average of the five people you spend the most time with."
Finances
20% of people own 80% of the wealth. This was the discovery Vilfredo Pareto made back in 1906, which eventually coined the phrase "Pareto principle." Today, 20% of the world's richest own roughly 83% of the wealth. Wealth concentration is much higher in the United States, where 10% own 75% of the country's wealth.
Your 80/20 Life
By focusing on what inspires you, analyzing the imbalance of effects in your life and striving to create valuable outputs for key people of interest, you can begin to live an 80/20 lifestyle.
By applying the elements you've just learned, the 80/20 ratio should become a lot easier to identify in all aspects of your life.
No one claims that the 80/20 principle is easy to achieve. In fact, many entrepreneurs and small business owners would have a mini heart attack if you told them they should drop 80% of their clients and focus on the 20% that consume most of their product.
Telling an established freelancer to start charging $50 an hour instead of $40 will be met with hesitation and uncertainty.
Recommending that a small consulting firm let go of 80% of its workers will also cause a similar reaction.
Of course, the point here isn't to tell people to change their lifestyle overnight or encourage businesses to let go of their clients.
The purpose is to get them to focus on the skills, activities and relationships that provide them with the most happiness.
Once they identify these skills, activities and relationships, the 80/20 principle suggests they spend more time performing them by slowly eliminating, delegating or automating tasks that stand in the way of bigger success.
Once you realize this, and overcome the fear of loss, you'll truly realize the power of the 80/20 principle.
So, endeavour to be part of the 20% of society that produces 80% of the value. And focus on improving the 20% of the activities that generate 80% of your income, success, happiness or all of the above. Hopefully this article should be enough to at least you get you thinking in that direction.
If you'd like to find out more about how you can create a career and life geared towards success, download our free The 4-Step Leader's Mindset Model, below.