Last updated: 17 March 2021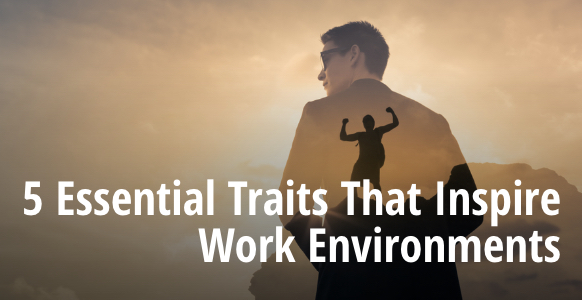 A large-scale crisis such as the Covid-19 pandemic takes leadership back to basics: leading from the front to make a positive difference in your people's lives. Compassionate leadership in times of crisis is imperative for leaders to be equipped to deal with human challenges as a priority.
Even in a business-as-usual situation, various studies show that compassionate leaders out-perform others and cultivate a greater degree of engagement and loyalty in their teams. Compassionate leadership has myriad benefits to work environments, especially for remote teams in challenging times.
Leading with compassion builds resilience, fosters a team-spirit, boosts engagement, and contributes to lower levels of staff turnover. It also removes barriers, creates confidence in place of fear and cultivates a work environment where employees feel a greater sense of commitment to their organization.
While it might be tempting in a crisis to keep your head down and work on maintaining control through authority, it is actually vital to turn inwards towards personal rising anxieties and fears.
Compassionate Leadership: 5 Essential Traits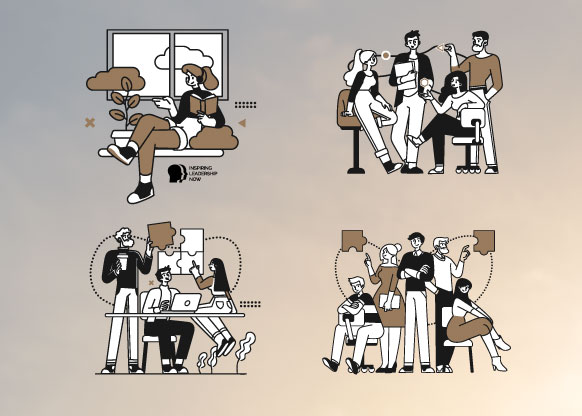 Cultivating self-awareness by turning inwards, will allow you to then turn outwards to support and motivate your team as they struggle with their fears and reactions, say Nicolai Chen Nielsen, Gemma D'Auria and Sasha Zolley in their article Tuning In, Turning Outward: Cultivating Compassionate Leadership in A Crisis.
Introspection may not yet come easily, yet self-awareness and care for others is crucial for meeting your teams' needs during a crisis and setting your business up for recovery.
Why? Because a crisis has the potential to trigger numerous stress responses, including the "fight or flight" state. In a stressed state the complex, analytical functions or the prefrontal cortex area of the brain are minimized. Priority is given to making an escape from the perceived danger, to find a place of safety. This is not conducive to settling into your creative flow or producing your best work, in fact, it is entirely counterproductive to this!
A large-scale crisis, such as the coronavirus pandemic, escalates this stress response because of the additional collective fear factor. Collective fears, threats, and losses disrupt normal life and affect coping strategies. The social isolation that is fast becoming familiar, can weaken connections that provide essential emotional support.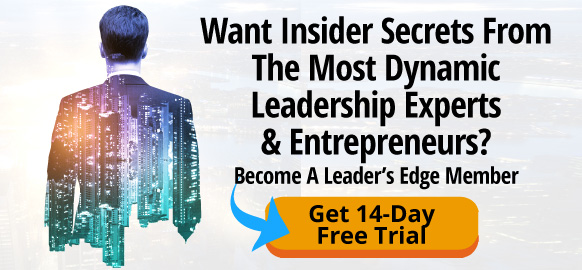 In fact, say Nielsen et al, an inability to meet trauma and stress head-on with self-awareness and compassion can have disastrous consequences for organizations. They say "an organization mired in collective fear and focused on control will not unleash the creativity and innovation necessary to navigate a crisis and emerge healthy on the other side."
So, in such times leading in a visible, courageous, compassionate, and caring way is paramount.
Here are 5 key qualities of compassionate leadership. The ILN insights on how to successfully lead your team through the challenges of the pandemic by cultivating self-awareness and compassion.
Trait 1: Integration of Feelings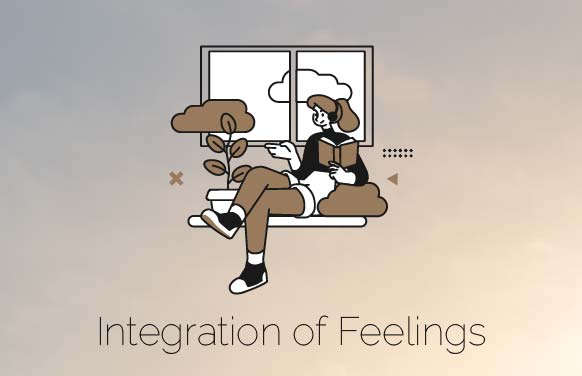 Integrating your own feelings, although it might sound like woo-woo, is fundamental in developing your skills in compassionate leadership. Integrating your felt responses means normalizing, getting comfortable with, and sharing emotions.
A leader's natural reaction during a crisis is to restore stability, including mobilizing people and resources and planning ahead in anticipation of further disruption. At the same time, say Nielsen et al, it's "essential to accept and acknowledge the reactive tendencies that unfold within ourselves and others, and to care for them."
This means developing your self-awareness. To skilfully embrace and understand trauma-related emotions, a compassionate leader must allow feelings to be felt. Otherwise, there is no basis to understand and empathize with those you seek to relate.
There are simple, well-established and scientifically proven practices that uncover and integrate feelings, such as intentional deep breathing, meditation, and yoga (with a mindful focus on breath and body awareness).
Deep breathing has a significant effect on calming the nervous system, reducing the heart rate and restoring composure. Take time each day with your phone on silent and breathe, eyes closed, slowly, deeply and notice how you are doing. Nielsen et al advise committing to the same time and place each day for rituals of restoration and emotional self-connection, first thing in the morning for example.
Tuning in to assimilate your own fears and emotions, creates an emotional fluency that then forms a basis for understanding others. This understanding means that you are positioned to alleviate fear by supporting others, enabling them and your business to recover and prosper.
Trait 2: Open Communication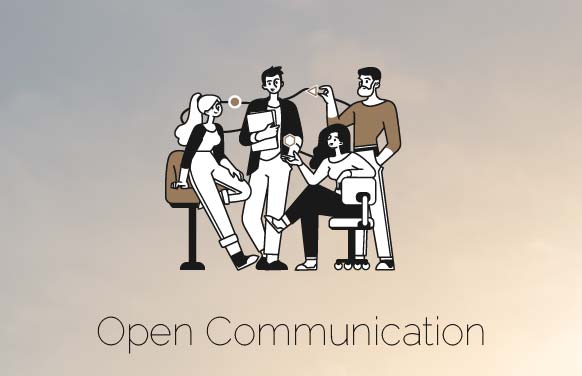 A forum for open communication, founded upon self-awareness, is a means of building solidarity based on shared experiences. It is a way of building essential rapport and relationships with your workforce.
During the 9/11 attack on the World Trade Centre, the NYC Fire department Chief Joseph Pfeifer climbed on top of a firetruck and gathered his crew around him. He asked them to take off their helmets, which is something only done at the end of a shift. He called for a moment of silence having lost so many people in the disaster. After which the team replaced their helmets and went back to save more lives, more solidly aligned with their mission. This simple gesture spoke gave voice to what they were all feeling and enabled the crew to come together in their purpose.
Great communication comes down to great understanding. And understanding is the gateway to having the greatest impact on leading others according to entrepreneur.com. In fact, the origin of the word compassion comes from "to suffer with" implying that understanding and empathy are part and parcel of being compassionate says Joanne Trotta in What Does It Mean to be A Compassionate Leader?
When this comes to communication, indifference is the absolute opposite of compassion. To cultivate an impactful leadership style, compassionate communication is key. This doesn't apply just to what you say – it also applies to how you listen. Give others room to express themselves, avoid the temptation to monopolize conversations or meetings. Because you are a good leader doesn't mean that you know it all! Ask considered questions and stay present to receive the answers.
The likelihood is that you are surrounded by a pool of talented others, who have wisdom, perspectives, and knowledge that are of high value to your collective goals and enterprise. So ask, and listen. Take time to take notes and listen closely.
>>Related article: Remote Leadership And Effective Communication: How To Communicate With Your Team Effectively And Give Support During Crisis
Trait 3: Honest and Constructive Feedback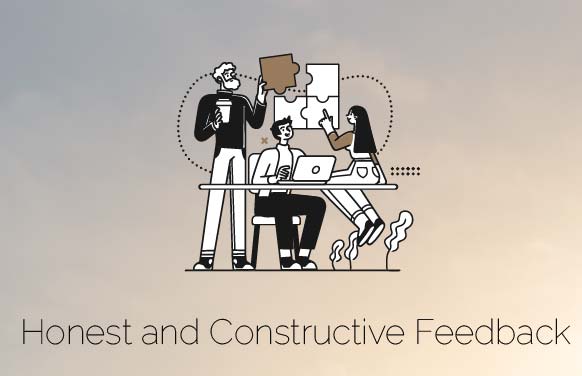 Part of listening, as a skillful and successful leader, is learning to take and solicit feedback. "When leaders operate as if they know everything, they harden themselves to new ideas by stubbornly assuming they have nothing more to learn to be effective in their role".
On the flip side, as a compassionate leader, you continually seek feedback on the premise that you can only grow your team to the extent that you grow yourself. Make a point of soliciting feedback on what you can do differently with regular check-ins, not simply as part of a procedure in annual reviews.
Feedback of course goes two ways. It is your role to also offer your team feedback at regular intervals. In times of uncertainty and crisis it's your role as a leader to create certainty though offering up honest and genuine feedback.
There are three types of feedback:
Coaching – provides encouragement to help improve work or life situations.
Evaluation – offers information on where you stand within your organization, or how you are measuring up against a set of metrics, i.e. a performance review.
Appreciation – gives praise, recognizes accomplishments, acknowledges gains, marks achievements and provides motivation.
All forms of feedback, especially appreciation, when delivered compassionately offer reassurance and are vital for a healthy, engaged and motivated workforce. Feedback or news offered in a respectful and straightforward way means your team will be equipped to learn, grow and move forward with the goals of your business.
For a more in-depth look at feedback styles in a how-to guide, check out the ILN blog How to Give Constructive Feedback at Work.
Trait 4: Lead with Courage from the Front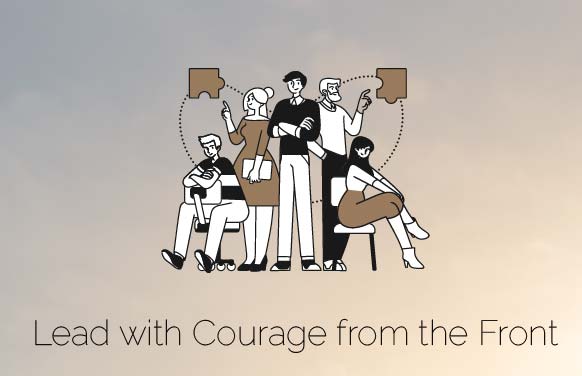 Compassionate leadership is about pairing vulnerability with courage; the courage to give your people what they need, and not enabling bad behavior by giving them just what they want. Plus, the vulnerability to lower your guard and relate to your team with authenticity.
Sometimes leading from the front involves taking risks, relating bad news or delivering constructive criticism, a compassionate approach is not avoiding these scenarios. Being courageous and compassionate is all about taking the long view and doing what is best for all involved. A compassionate leader looks courageously at challenges with interest rather than dismay. This sets the tone for your team members and keeps morale high.
The compassionate leadership style is to encourage and lead from the front by example, not demand. By doing so you bring your team members together to pull together as a collective. After all, successful leaders know that the great things in life or business are never accomplished by an individual person. Success is always a team effort.
An operational crisis hit JetBlue during both a snowstorm and sh*t storm of internet issues, stranding thousands of staff and customers in 2007. As a response, David Neeleman, the then CEO, used the crisis to initiate an overhaul of the company's customer service approach. He launched a total reworking of the business's operations including an innovative bill-of-rights to advise passengers of and compensate for flight delays and cancellations in the future.
According to Nielsen et al, 'for teams to succeed, they need leaders who support and guide them to stay focused, especially when the stakes are high.'
Trait 5: Cultivate Team Spirit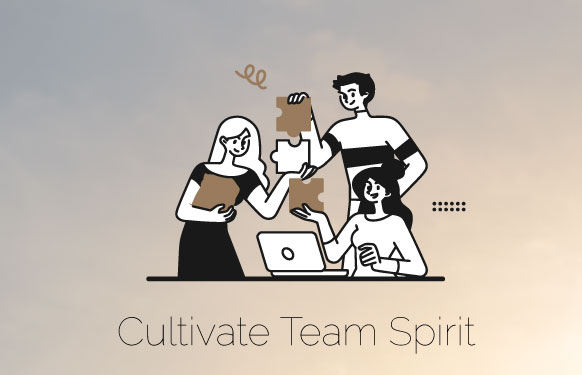 Never has to ignite hope and preparing your team with the now-normal image of the future been more important than now. It is your role as a compassionate leader to refocus individuals away from trauma and towards a better future; both personal and professional, by cultivating a strong team spirit.
To do this means removing barriers – in other words immersing yourself in the daily grind with your team. Support them in facing and solving any issues that block productivity.
Following the terrorist attacks on a mosque in Christchurch, New Zealand, the country's Prime Minister Jacinda Ardern walked throughout the community waring the hijab while hugging and comforting the victim's families. Making the choice to wear religiously symbolic headwear of those who had been attacked was a unifying message: they were all part of the same team, the same community. This, therefore, helped her break down barriers that may have otherwise hindered healing or moving forward from the crisis.
Breaking down barriers requires a two-step process says Entrepreneur. Firstly, as a leader, you understand the internal (emotional) landscape of each of your team. Specifically, what patterns hold them back and which move them forward to success.
Second,  you coach your team members to work through defeatist thinking to encourage new inner resourcefulness. Together you develop a positive pattern of thinking that they take with them into the future. When your team are oriented to success-thinking you are then in a position to support your people through ways to overcome external barriers with others.
As a compassionate and skillful leader it is your role to guide your coworkers through, over, and around obstacles, and to empower them with self-knowledge and industry knowledge as you go.
Key Takeaways: What Does it Really Mean to be a Compassionate Leader?
A crisis strips back leadership to its fundamentals, that is, making a positive difference in your team's work and life. To be a compassionate leader means taking time to gain a keener awareness of what is going in and around you to integrate your feelings. If this poses a challenge get help: work with a life coach or therapist to develop your own emotional fluency that you can then bring to the workplace table.
Compassionate leadership means removing barriers to emotional wisdom: by turning inwards with awareness, compassion, and empathy, and then by turning outwards to comfort and address your people. Through open communication compassionate leaders create opportunities, even in times of crisis, to build robust and trusting relationships and reorient teams towards a collaborative, innovative positive approach to their work.
Being a compassionate leader means delivering honest and constructive feedback, and knowing the value of feedback that goes both ways; given and received. Effective feedback requires courage and it requires empathy – an ability to out yourself in someone else's shoes. This can take time to develop, especially if your style is rooted in the "old-school" cold-hearted leadership style. (FYI those days are gone, says Trotta.) The heart is a muscle remember, and muscles all take time to build up. It takes practice. And practice pays off.
By communicating with empathy and leading with courage from the front, compassionate leadership means being able to gauge, respect, and acknowledge how your team is feeling and leading from there. (From a place of authenticity.) In cultivating team spirit, empathizing, acknowledging, and taking time to listen to and understand your people, will open the door to meaningful, inspiring, and productive working relationships across all levels.
Being a compassionate leader means building resilience, cultivating care, and re-orienting your people, and business towards a positive and prosperous future for all involved.