Last updated: 3 July 2019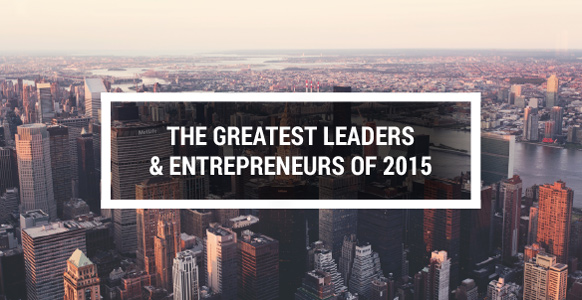 What makes a true leader?
Is it a title given by a HR department, or one built by general consensus (after earning some serious stars and stripes)?
Is it someone who gets their kicks from power and control *cue evil music,* or someone who wants to have a positive impact on those around them… or possibly even the world?
Or is it someone worth telling your colleagues and friends about, as you reveal the inspiration behind your idea for a seemingly radical venture… and while they stare at you like you've lost your mind!
If you've found yourself on this page, you most probably fit into camp #2. Meaning your definition is a little like ours.
That a "true" leader is someone who looks beyond the boundaries of conventionality.
It's a person who takes consistent action to show up each day, and be congruent with their inspiring words and innovative actions.
It's their ability to influence other people to believe in, and work for, their vision.
Someone who can gain people's trust, and amass a following. And in some instances, a die-hard following.
These are the kind of people who become our greatest leaders.
And they can come in the form of a savvy entrepreneur, a leadership expert and author, a revolutionary, or a school teacher.
Or even you.
So when compiling this list, there were a number of names that kept getting bounced around the room…
Exceptional authors and TED Talks that had expanded our views.
Businesspeople and entrepreneurs that have made us want to take greater action in our lives as a result of challenging what we had told ourselves was "impossible."
And brave people who had risked their own lives to help empower and better yours and mine.
So rather than rank our favorites by numbers (as they're all pretty kick ass), we have put them into the categories that they're most known for.
Although, if you think there's one that deserves the #1 spot, feel free to share who it is, and how they have rocked your world, in the comments section at the end.
So without further ado, drum roll please…
Maverick Entrepreneurs That Make You Want To Take Action In Your Career And Get Dancing To The Beat Of Your Own Drum
1. Peter Sage, The "Extreme Entrepreneur"
The wise Peter Sage appears to have been born with the right name, given his incredible advice on entrepreneurship, business, personal development, health, metaphysics, and how your emotional state greatly impacts your success.
Known as the "Extreme Entrepreneur," he has over 20 years' experience, and founded 15 start-ups before the age of 30. Some of his most notable successes include: The World Wide Health Corporation (an anti-aging company); The Energie Fitness Group (one of the fastest growing fitness chains in the UK); and Space Energy (a multibillion dollar company with a focus on clean energy).
Sage is also an advisor to some of the most prominent business schools and leaders across the world – proving that you don't need an education to go far in life, as he left school when he was 16.
What Makes Him So Inspiring?
This quote by Sage perfectly sums up one of the reasons we find him so inspiring:
"Someone once asked me, if I lost everything, would I consider getting a job. My reply was that it would be a damn good excuse to go again. After all, you can never lose what you have inside. At the end of the day, I am a born entrepreneur and I'm completely unemployable." – Peter Sage
Learn more about Peter Sage here.
2. Elon Musk, Co-Founder of PayPal, Founder of SpaceX, CEO of Tesla Motors and Chairman of SolarCity
Anyone who has ever bought something on the Internet has a lot to thank Elon Musk for when it comes to transaction security, given he is the co-founder of PayPal.
He was also the founder of Zip2, and is on the board of CEOs for Tesla Motors (the manufacturer of stylish and efficient electric cars) and SolarCity (which provides most of the solar power systems in America). But not content with just developing technology designed to advance us here on Earth, Musk is also the Founder of Space X, a manufacturer of space launch vehicles and rocket technology.
What Makes Him So Inspiring?
Let us count the ways!
Did you know that Musk has a goal to make space travel safe and affordable, and to send humans to Mars within the next 20 years. And by 2040, he hopes to have a colony of 80,000 people living on the red planet?
And given that he was the first commercial company to launch and berth a vehicle to the International Space Station in 2012, he might actually even make this goal!
In addition to his space dreams, to help combat global warming, he has also committed to building a facility in Buffalo that would be one of the largest solar panel production plants in the world.
To keep updated with Musk's latest happenings, follow him on Twitter.
3. Travis Kalanick, CEO and Founder, Uber
Travis Kalanick is the winner of the Financial Times Boldness in Business 2015 Award. And Kalanick has had to be bold. His first business, Scour – a search engine and peer-to-peer service – had to file for bankruptcy after trade groups (including the recording and film industries) sued for copyright infringement.
But not short of determination, in 2009 Kalanick founded the hugely successful Uber mobile app with Garrett Camp (founder of Stumbleupon), a service that connects passengers and drivers. With it initially launching just in San Francisco in 2011, as of August 2015, Uber is now available in 60 countries, and over 300 cities worldwide, and worth an estimated $50billion.
What Makes Him So Inspiring?
Uber has effectively solved many of the problems related to catching taxis that were evident the world over. As a result of Uber, catching a taxi has never been more convenient and in many respects, safer. No more haggling over prices (especially in less developed countries), and what's more, Uber has somehow made taxis fun and sexy.
Uber has also risen up against many of the "taxi mafias" of the world where monopolies allowed for corruption. No easy feat at all, making Kalanick an inspiration to every entrepreneur who has tried and failed, and risen up against some pretty fierce competition.
Follow Travis Kalanick on Twitter.
4. Richard Branson, Founder and CEO, Virgin
Branson left school at the age of 16, with his headmaster's warning that he would either end up in prison or become a millionaire ringing in his ears. Branson founded his first business – a magazine called Student – at the age of 16.
By the time he was 20, he had founded a mail-order record service, parlaying this success into Virgin Records (later known as Virgin Megastores).
Since then, he has opened Virgin Atlantic, Virgin Mobile, Virgin Media and (no longer content to confine his success to this planet) Virgin Galactic. Branson's next venture is Virgin Fuels an attempt to respond to global warming and rising fuel costs.
What Makes Him So Inspiring?
Not only is Branson a business giant, he is a record breaker, several times over. In 1991, he crossed the Pacific Ocean from Japan to Arctic Canada, reaching record-breaking speeds. He also holds the record for crossing the English Channel in an amphibious vehicle.
Branson is proof that leaders can use their position to inspire and enrich the lives of others, launching Virgin Startup, a programme that provided loans to young entrepreneurs in the UK. He is also a signatory of Global Zero (a plan to eliminate nuclear weapons). When does he find time to sleep?
Learn more about Richard Branson here.
5. Dan Price, Co-Founder and CEO, Gravity Payments
Dan Price launched his credit card processing service, Gravity Payments, when he was only 19 with his co-founder and brother, Lucas Price, from his dorm-room at Seattle Pacific University. They had become inspired to set up the company after learning that many small business owners were being treated poorly by their card processing service. Gravity Payments quickly grew, and it now employs 120 people. And due to Price's savvy business acumen, he was named Entrepreneur Magazine's Entrepreneur of the Year 2014.
What Makes Him So Inspiring?
In 2013, he announced that all employees paid less than $100,000 (which was the majority) would get a 2 percent increase in their salary.
In 2015, Price decided that wasn't generous enough, and raised the minimum wage to $70,000 – the amount he determined to be necessary for employees to be happy and protected in the case of sudden financial upheaval. But what's most impressive, is that he lowered his own million-dollar salary to $70,000.
This controversial move has led to a lot of backlash, with Price losing some valuable staff members due to them being unhappy less experienced staff are now getting paid similar salaries to their own.
But regardless of whether the move has made business sense or not, anyone who values the livelihood of their staff in the same way Price does is a pretty admirable leader.
Check out more about Dan Price here.
6. Marie Forleo, Life Coach, Entrepreneur and Motivational Speaker
"Discover your own rhythm." – Marie Forleo
Marie Forleo is a life-coach, author and motivational speaker, hailed a thought-leader of the next generation by Oprah Winfrey and owner of one of Inc 500's fastest-growing companies of 2014.
But prior to founding her own successful business coaching practice (her website is listed on Forbes' list of "Top 100 Websites for Entrepreneurs"), she worked on the New York Stock Exchange and was even a dancer at one point.
What Makes Her So Inspiring?
Forleo's website is jam-packed with useful tips to help young entrepreneurs – especially women – become more confident, overcome setbacks, find their USP and discover their passion. Her unique, fun style and branding has really made her stand out in the crowded personal development and Internet marketing space.
This is also due to her authenticity (which shines through everything she does), as she is very passionate about young girls' education and self-esteem, while giving loads of inspiring content away for free, too.
You can find out more about Marie here.
Leadership Authors And Gurus That Make Us Want To Jump Out Of Bed And Make Sh*T Happen
7. Tony Robbins, Life Success Coach, Speaker, Bestselling Author and Philanthropist
For over the last 30 years, Robbins has been an advisor for leaders all around the world, specializing in life success coaching, peak performance, leadership and live event coaching seminars.
Robbins made the Forbes "Celebrity 100" list in 2007, with an estimated annual earnings of $30 million, and has written 3 bestselling books: Unlimited Power, Awaken the Giant Within, and Money: Master the Game.
Robbins also feeds over 3 million people in 56 countries every year through the Anthony Robbins Foundation, and provides support to troubled youth, the homeless and senior citizens.
What Makes Him So Inspiring?
Perhaps one of the most well-known "founding fathers" of the personal growth industry, having rose to fame through his live events, Robbins no B.S. approach is real, inspiring and for many, life-changing.
Named "the high priest of human potential" by New York Times, Tony has helped unleash the potential of some of the world's most influential people and top performers.
If you'd like to find out how you can unleash yours, you'll want to check out this complimentary report on The 4-Step "Mindset Model" CEOs, Celebrities & All-Star Athletes Use To Stay At The Top Of Their Game
And aside from his coaching efforts, he has a huge heart when it comes to supporting the underprivileged. During the 2014 100 Million Meals Challenge, Robbins donated his own money and the profits of his bestseller Money: Master the Game to provide 50 million meals.
Find out more about Robbins' work here.
8. Robin Sharma, Leadership Guru and Bestselling Author
Robin Sharma is a former litigation lawyer-turned leadership guru and bestselling author. Having escaped the shackles of the corporate world, he set up his own leadership consultancy company where he helps organizations empower employees to "Lead Without A Title."
His core belief is that traditional leadership is dead, and that for anyone (or any organization) to be successful, everyone must be a leader and strive to do their best work. Even those at entry-level.
In addition to his empowering ethos, he has written 15 hugely successful self-help and leadership books. His bestsellers include The Saint, the Surfer and the CEO: A Remarkable Story About Living Your Heart's Desires, The Leader Who Had No Title, and The Monk Who Sold His Ferrari.
What Makes Him So Inspiring?
Sharma is the master at dishing out easy-to-understand and practical advice, particularly when it comes to eastern philosophies, and applying them to the west.
His books have sold millions of copies worldwide and his unique "Lead Without A Title" methodology is being used to transform many big corporations who have typically favored traditional leadership models. Meaning his message of empowering anyone and everyone to think outside of the box and take charge of their careers is reaching thousands upon thousands of people worldwide, even at the grassroots level.
Learn more about Robin Sharma here.
9. Seth Godin, Entrepreneur and Author
Seth Godin is the author and entrepreneur responsible for launching Yoyodyne (later bought-out by Google) and Squidoo (later acquired by HubPages).
But aside from launching products with eccentric names, Godin has written nearly two-dozen books on the subjects of business and marketing, including: Purple Cow: Transform Your Business By Being Remarkable (2003), in which he argues for the importance of word-of-mouth advertising; and All Marketers are Liars (2005).
What Makes Him So Inspiring?
Aside from his brilliant business and marketing mind, Godin promotes authenticity and honesty in leadership and business. His words of encouragement for anyone who feels they lack the confidence or special "edge" to lead are:
"Charisma does not make you a leader, leading gives you charisma." – Seth Godin.
Find out more about Seth Godin here.
10. Simon Sinek, Leadership and Business Guru, Speaker And Author
In his first TED Talk in 2009, How Great Leaders Inspire Action, which has now been viewed over a staggering 25 million times, Sinek unveiled his simple yet powerful model for leadership, which all starts with a golden circle and asking the question "Why."
Since this talk, Sinek went on to create a movement to inspire people to discover and do the things that inspire them the most. He has also written two bestselling books on leadership titled:
Start With Why: How Great Leaders Inspire Everyone to Take Action, and Leaders Eat Last: Why Some Teams Pull Together and Others Don't.
Powerful action comes from powerful beliefs. The 4-Step "Mindset Model" CEOs, Celebrities & All-Star Athletes Use To Stay At The Top Of Their Game, is your guide to get you to that place.
What Makes Him So Inspiring?
In a nutshell, this quote by Sinek explains why his methodology has become so popular:
"Very few people or companies can clearly articulate WHY they do WHAT they do. By WHY I mean your purpose, cause or belief – WHY does your company exist? WHY do you get out of bed every morning? And WHY should anyone care? People don't buy WHAT you do, they buy WHY you do it." – Simon Sinek
To find out more about Simon Sinek (and to discover your "why") check out his website.
11. Sir Ken Robinson, Author, Speaker and International Advisor on Education
An internationally respected leader in the development of creativity and innovation in education and business, Robinson's views and research have had a profound effect the world over.
His 2006 TED Talk, Do Schools Kill Creativity?, has been viewed over 34 million times, due to his views that education should be broad and use creative learning rather than didactic teaching.
Robinson also works with many international education bodies and governments in Europe, Asia and the USA, in addition to Fortune 500 companies to try and change attitudes in education and business. He has also published 3 successful books that explore his views on innovation, creativity and the paradigms of success.
What Makes Him So Inspiring?
In 2003, Robinson received a Knighthood from Queen Elizabeth II for his services to the arts. He was also listed by Fast Company magazine as "one of the world's elite thinkers on creativity and innovation" and has ranked among the Thinkers50 list of the world's top business leaders.
Aside from these accolades, his long-standing determination to challenge education systems around the world is nothing short of inspiring.
To find out more about Sir Ken Robinson, you can visit his website.
12. John Maxwell, Leadership Guru and Bestselling Author
Born in 1947, John Maxwell is an American author, speaker and pastor. He has written many successful leadership books, many of which have appeared on the New York Times Best Seller List, including The 21 Irrefutable Laws of Leadership and his 2006 bestseller The 360 Degree Leader. Three of his books: The 21 Irrefutable Laws of Leadership, Developing the Leader within You, and The 21 Indispensable Qualities of a Leader have sold over 5 million copies each.
What Makes Him So Inspiring?
In 2014, Maxwell was named the #1 leader in the world by Inc. Magazine. He is a great example of humility and practical leadership, with some of his most famous quotes being:
"The first step to leadership is servanthood." – John Maxwell

"A leader is one who knows the way, goes the way, and shows the way." – John Maxwell
Maxwell's works are full of sound advice for learning from failure, building the character of a leader, and communication.
Find out more about John Maxwell here.
13. Daniel Pink, Bestselling Author on Business and Management
Daniel Pink is the author of 5 books on business and leadership, including the international best-seller, Drive: The Surprising Truth About What Motivates Us. His books have sold over two million copies and have been translated into 34 languages.
In 2011, Pink was named one of the 50 most influential thinkers in the world in the sphere of management by Thinkers50. In addition to his five bestsellers, Pink has been published in a number of widely-respected publications, including The New York Times and the Harvard Business Review.
What Makes Him So Inspiring?
In Pink's fairly provocative bestselling book Drive: The Surprising Truth About What Motivates Us, he uses 50 years of behavioral science to challenge conventional wisdom around what causes human motivation. In doing so, he overturns a lot of traditional leadership schools of thought, moving away from the old "carrot and stick" model of leadership.
You can learn more about Daniel Pink here.
14. Jeffrey Pfeffer, Author, Business Theorist and Influential Management Thinker
Jeffrey Pfeffer work's focuses on revolutionizing management and attitudes towards leadership. He has given talks in 34 countries around the world, providing management seminars for numerous countries including: Hewlett-Packard, Sutter Health, the Mayo Clinic, Kaiser Permanente, and the Online Publishers Association.
During this time, he has also written over a dozen books including: The Human Equation: Building Profits by Putting People First; The Knowing-Doing Gap: How Smart Companies Turn Knowledge Into Action, and more recently, Leadership BS.
What Makes Him So Inspiring?
Jeffrey Pfeffer encourages would-be leaders to reject stereotypes associated with the management industry, saying:
"Management fashions are a wonderful substitute for thinking." – Jeffrey Pfeffer
He encourages people to take risks, and encourage dissent, saying: "When two people always agree, one of them is unnecessary."
Learn more about Pfeffer here.
15. Amy Cuddy, Public Speaker and Author
When Amy Cuddy was in college, she suffered a serious head injury. Her doctor warned that she may never recover and would have difficulty completing her undergraduate degree. Not only did she finish her degree, she also went on to complete a PhD at Princeton.
Cuddy worked with Susan Fiske and Peter Glick to complete the Stereotype Content Model (SCM) and the Behaviors from Intergroup Affect and Stereotypes (BIAS) Map. These are used as part of her work on stereotyping to discern how the judgments we make of others impact on our behaviors. Their work has been cited over 9000 times.
Cuddy speaks about the psychology of prejudice, influence, nonverbal communication and power.
What Makes Her So Inspirational?
Cuddy's famous TED Talk, Your Body Language Shapes Who You Are, remains one of the most viewed talks, clocking up over 27 million views.
By following her advice about altering your body language, even at your least confident state, you can learn how to fake enough confidence to walk into any room and do your thang!
Cuddy also has a book coming out in December 2015, Presence, which follows on from this famous talk and further explains how you can step into your boldest self in the business world.
You can follow Amy Cuddy on Twitter here.
16. Laszlo Bock, Senior Vice President of People Operations, Google
Laszlo Bock has a long history of tackling executive roles, having worked for General Electric, and as a management consultant with McKinsey & Company.
In 2006, he joined Google, where he has remained ever since, becoming the Senior Vice President of People Operations. During his time at Google, it has been named as the Best Company to Work For, a mere 30 times, and and has been named in over 100 different lists as a top employer.
What Makes Him So Inspiring?
Laszlo Bock has an inspirational attitude to leadership that involves giving his employees as much freedom as possible, forgiving failure, and providing plenty of real-time coaching.
And in 2015, he released his debut book, Work Rules! a guide to helping employees improve their attitude to work and leadership abilities.
Follow Laszlo Bock on Twitter here.
The Trendsetters (aka, The Business Rebels With A Great Cause Who Dared To Think Differently)
17. Tim Ferriss, Entrepreneur, Blogger and Author of The 4-Hour Workweek
Tim Ferriss is the entrepreneur and author behind The 4-Hour Workweek: Escape 9-5, Live Anywhere and Join the New Rich, which was on the New York Times, the Wall Street Journal and USA Today bestseller lists.
The 4-Hour Workweek, which has sold 1.35 million copies worldwide and has been translated into 35 languages, details how Ferriss escaped from being a workaholic who worked 14-hour days, to develop a more streamlined system of working (and only working 4 hours a week).
Since then, he has written two further bestsellers: The 4-Hour Body and The 4-Hour Chef, while his highly successful blog publishes articles, podcasts and lifestyle hacks which follow on from "the movement" he created in his books.
What Makes Him So Inspiring?
Tim Ferriss is all about breaking the mold of the conventional "9-5pm" and discovering what makes you happy.
Ferriss is also the master at deconstructing any skill, such as learning languages and even tango dancing (which he became a world champion of it in as little as 6 months). His "movement" (and his blog) of lifestyle design and what he calls the "New Rich," has been a huge inspiration to people the world over.
And aside from all this, his philanthropic efforts to raise money for underfunded public school teachers, and participation in campaigns to improve literacy, while donating some of the profits from his books to charity, make him one hell of an inspiring guy.
Follow Tim on Twitter here.
18. Sophia Amoruso, Founder of Nasty Gal
When she was only 22 years old, Amoruso founded her fashion empire as an eBay store called "Nasty Gal Vintage." During those early days, it was just a one-woman show, meaning she was responsible for everything, including styling, photographing, captioning and shipping.
Amoruso's attention to detail and eye for style, made her eBay store a huge success. However, her eBay competitors were less than impressed with her soaring success, and resorted to some nasty tactics, forcing her off the site in 2008.
Undeterred, she decided to launch her own business, dropping "Vintage" from the name. Enter Nasty Gal.
However, the domain Nasty Gal wasn't available at first (it was owned by a pornography site), so Amoruso used the handle NastyGalVintage.com until the Nasty Gal domain became available – no doubt causing some confusion among those who had been fans of the previous site!
What Makes Her So Inspiring?
"I stopped feeling like I didn't belong anywhere, and realized that I actually belonged anywhere I wanted to be." – Sophia Amoruso
Due to her savvy style and business acumen, it's reported that Amoruso's personal net worth is now over $250 million. But it wasn't always this way. She dropped out of community college at the age of 17 and had intended on living an anarchic life, funded (in part) by shoplifting.
However, after a near run-in with Lady Law, and a dangerous hernia, she became convinced of the need for regular employment… with medical cover. And as they say, the rest is now history having built up a huge fashion business, and more recently, writing her successful memoir, #GIRLBOSS.
Click here to learn more about Sophia Amoruso.
19. Dr. Brené Brown Research Professor, Author and Speaker
Dr. Brené Brown is an author, public speaker, CEO, and research professor at the University of Houston Graduate College of Social Work.
Her work covers a variety of topics, including shame, worthiness, vulnerability and courage. She has authored two New York Times Bestsellers that have reached number one in the chart: The Gifts of Imperfection (2010), and Daring Greatly (2012). Her articles have been featured in many National newspapers, and her work has been profiled PBS, CNN, NPR and TED.
Brown is also the CEO and Chief Learning Officer of The Daring Way, which works to help professionals facilitate her work.
Why Is She So Inspiring?
Her brilliant research touches on so many emotions and traits that underpin human behavior, yet are often considered "taboo" in and out of business.
But as a result of her work, her famous TED Talk, which has been viewed 21 million times, has unintentionally started a movement to help remove negative connotations around issues such as vulnerability – both in society and the workplace.
Find out more about Dr. Brené Brown here.
20. Patrick Awuah, Founder of Ashesi University
Patrick Awuah is the founder of the high-tech Ashesi University in Ghana. Prior to deciding to improve the educational prospects of the African nation, Awuah had a successful career as a programme manager with Microsoft.
But feeling like he wanted to achieve something more meaningful, Awuah decided to open a university that would educate and inspire Ghana's next generation of leaders. Awuah followed this inner calling, while drawing inspiration from a quote from the late and great German writer, Johann Wolfgang von Goethe:
"Boldness has genius, power and magic in it – begin it now." – Goethe
What Makes Him So Inspiring?
Ashesi University – whose name translates as "beginning" – combines technical majors with an American liberal arts approach, and takes 50% of its students on a full or partial scholarship. Patrick Awuah hopes Ashesi will be at the forefront of the production of a new generation of bold and innovative leaders, who will help transform Africa.
You can follow Patrick on Twitter here.
21. Neil Blumenthal and Dave Gilboa, Co-Founders and CEOs, Warby Parker
The two founders behind one of America's favorite glasses manufacturers, Warby Parker, Neil Blumenthal and Dave Gilboa, met at the Warton School of the University of Pennsylvania. It was here, through the Venture Initiation Program, that Warby Parker was started.
In order to launch Warby Parker in 2010, Blumenthal and Gilboa used a $2500 investment received through the program. As of April 2015, the company has a value of $1.2 billion.
The company was started as a simple response to a simple problem. One of the founders lost his glasses backpacking and, unable to afford to replace them, spent a whole semester squinting.
What Makes Them So Inspiring?
By designing glasses in-house, they were able to cut production costs and pass the savings onto the consumer (preventing the need for impoverished students to spend months straining their eyes).
Essentially, they saw a problem in the market and invented a simple, streamlined solution. And like so many great leaders, they have set up an initiative to give back to society, pledging to donate one million pairs of glasses to disadvantaged people.
Check out Warby Parker's website here.
22. Peter Diamandis Founder, The X Prize Foundation
Born in the Bronx to two Greek immigrants, Peter Diamandis was interested in space travel from a young age, giving lectures to family and friends when he was only 8 (… like most 8 year olds, naturally!).
At the tender age of 12, Diamandis won the Estes Rocket Design Competition for designing a system that could simultaneously launch 3 rockets. Diamandis never lost his interest in space, co-founding Students for the Exploration and Development of Space while still a sophomore.
After graduating with a Bachelor of Science in Aeronautical and Astronautical Engineering, Diamandis went on to pursue an MD at Harvard Medical School. It was in his third year at Harvard where he co-founded the International Space University. Inspired by reading Charles Lindbergh's The Spirit of St. Louis, Diamandis founded the X Prize Foundation in 1994, aimed at producing passenger-carrying spaceships. SpaceShipOne made its first successful flight in 2004.
The foundation is more famous nowadays for its XPRIZE competition, which is a highly incentivized competition aimed to push some very audacious, but achievable, limits and change the world for the better.
Peter is living proof that big ideas are possible. If you've got a big idea, you should check out this complimentary guide: The 4-Step "Mindset Model" CEOs, Celebrities & All-Star Athletes Use To Stay At The Top Of Their Game.
What Makes Him So Inspiring?
Judged the "No Boundaries" Innovator of the Year by the Economist in 2010, Diamandis shows no sign of slowing down. His go-getter kind of attitude to make the seemingly impossible seem possible, coupled with his inspiring personal motto (below), is something all leaders – and humans – should aspire to.
"The best way to predict the future is to create it yourself" – Peter Diamandis
To learn more about Peter, check out his personal website here.
23. Tony Hsieh, CEO, Zappos.com
Tony Hsieh studied computer science at Harvard University. While at Harvard, he managed the Quincy House Grille, selling pizza to his fellow students. He briefly worked for the Oracle Corporation, but did not like the corporate atmosphere, and left to start LinkExchange (an advertising network he subsequently sold to Microsoft). He subsequently invested in a tiny, mail-order shoe-firm called Zappos.com.
Zappos.com grew to become so big that it was bought-out by Amazon in 2009, but with Hsieh remaining as the CEO. He is also now involved with organizing a revitalization of downtown Las Vegas, through the Downtown Project, with the vision of developing it into an area where thousands of entrepreneurs will live and work.
What Makes Him So Inspiring?
Aside from growing Zappos.com into the huge success that it is today, Hsieh is big on customer service and encourages his employees to stay on the phone for as long as necessary with customers – without needing to meet any call quotas. And when it comes to hiring, rather than taking on only the most experienced people, he hire's many people at entry-level so he can nurture their talent.
To learn more about Tony, you can follow him on Twitter.
24 John Mackey, Co-Founder and CEO, Whole Foods Market
Shortly after dropping-out of university in 1978, Mackey founded his first health-food store, SaferWay. In 1980, SaferWay merged with Clarksville Natural Grocery and renamed Whole Foods Market. Since the merger, Whole Foods has become a successful international organization, with branches in Canada and the United Kingdom.
What Makes Him So Inspiring?
Whole Foods was the first large grocery store that set minimal animal welfare requirements. And for his employees, Mackey set up an $100,000 emergency fund for those facing personal problems.
Under Mackey's leadership, Whole Foods has a high minimum wage ($10 minimum per hour compared to the national minimum of $7.25). It's this forward-thinking attitude to staff-care that has made Whole Foods one of the top 100 companies to work for.
You can learn more about John Mackey here.
The Super Successful Silicon Valley Scene That Have Transformed The Way We Communicate And Use The Internet
25. Sheryl Sandberg, COO, Facebook
Sandberg started her career as a management consultant for McKinsey & Company, before serving as the Chief of Staff at the Treasury, under then-President Bill Clinton. In 2001, she joined Google, where she was the Vice President of Global Online Sales and Operations until 2008.
In 2008, she was hired by Facebook as the COO, becoming Facebook's first female member of the Board of Directors. And in 2012, she authored her first (and very famous) book, Lean In: Women, Work And The Will To Lead.
After writing her book, Sandberg gained a lot of media attention for speaking out and encouraging women to abandon the traditional gender roles they have internalized.
What Makes Her So Inspiring?
Aside from the above achievements, Sandberg is the sponsor of the Ban Bossy campaign, which aims to encourage the media not use the word "bossy" as a negative term when referring to females, as this may subconsciously make them less likely to step into leadership positions.
In May 2015, Sandberg tragically lost her husband in an accident. The strength she showed publicly – via this heart-wrenching and incredibly inspiring Facebook post – attracted global attention.
You can follow Sheryl on Facebook here.
26. Mark Zuckerberg, Founder and CEO, Facebook
Mark Zuckerberg is an example to every young man and woman tapping away on their computer long into the night, proof of the aphorism: "The geek shall inherit the earth." Fluent in French, Hebrew, Latin and Ancient Greek, and with a habit of quoting lines from the epic The Iliad, no-one could have ever thought he would create such a huge phenomenon.
At the age of only 31 (as of August 2015), is estimated to have a personal wealth of $38.6 billion, making him one of the richest people on the planet. Having made his fortune, he now remains the CEO of Facebook, earning a $1 salary.
What Makes Him So Inspiring?
Mark Zuckerberg is now dedicating more of his life to philanthropy. He has donated $100 million to Newark Public Schools, and has signed up to The Giving Pledge (where the wealthiest people promise to give more than half of their fortune to charity over their lifetime).
And what advice does he have to give aspiring leaders?
"Move fast and break things. If you are not breaking things you are not moving fast enough." – Mark Zuckerberg
Of course, that doesn't mean you should start smashing up your kitchen, but it is a vital lesson about the importance – in business and in life – of not standing still.
Follow Mark Zuckerberg on Facebook here.
27. Jeff Bezos, Founder of Amazon
Amazon's founder and CEO, Jeff Bezos, once boasted he'd have every book ever written available at your fingertips in under 60 seconds. Today, with so many books available on Amazon Kindle, and warehouses filled with millions and millions of books, it seems that Bezos has almost achieved this ambition.
Ambition is a product of a strong belief in a clear vision. Get clear on your own vision by picking up this complimentary Inspiring Leadership Now guide entitled: The 4-Step "Mindset Model" CEOs, Celebrities & All-Star Athletes Use To Stay At The Top Of Their Game
What Makes Him So Inspiring?
Jeff Bezos has a down-to-earth leadership style, and advises would-be entrepreneurs to be willing to fail; many of Bezos' business dealings have turned to gold, but Amazon Auctions (an attempt to rival eBay) flopped.
It is this willingness to take risks and dream big, that have made Amazon (and Bezos) such a long-standing success.
28. Sergey Brin, Co-founder, Google
Sergey Mikhaylovich Brin was born in the former Soviet Union, but moved with his family to the U.S. when he was 6.
When working towards his PhD in Computer Science at Stanford University, he met Larry Page (the other cofounder of Google), with whom he became friends. They filled their dorm-room with cheap computers and began working to build a search engine. That search engine became the global powerhouse, Google.
Brin's philosophy can be summed up in Google's mission statement:
"Organize the world's information and make it universally accessible and useful." – Sergey Brin
Brin is now working on other projects that extend far beyond the confines of the computer. Through Google's philanthropic arm, he is investing in renewable energy research. He is also an investor in Tesla Motors (of which Elon Musk, is a CEO).
What Makes Him So Inspiring?
Sergey Brin (along with Larry Page) has transformed the way we use the Internet. He has placed a world's worth of information at our fingertips. And he has courageously stuck to his guns. When the Chinese government threatened to block Google, unless he censored its Chinese site, Brin refused, saying that the Internet must be censorship-free.
Find out more about Sergey Brin here.
29. Tim Cook, CEO, Apple
Tim Cook spent 12 years working for IBM, ultimately becoming the director of North American Fulfilment. Later, he joined Intelligent Electronics as the COO, and became Compaq's Vice President for Corporate Materials. In 1998, he was asked to join Apple by the founder, Steve Jobs. He was the acting CEO of Apple while Jobs was on medical leave, finally becoming the permanent CEO when Jobs retired due to ill-health in 2011.
What Makes Him So Inspiring?
In 2013, Tim Cook shared his secret to great leadership: people, strategy and execution, explaining that if you get these 3 right, the world is a great place.
He is known for thinking outside of the box, not following rules, and being unafraid of taking risks. A loyal friend, he offered Steve Jobs a portion of his liver when he was ill, as they both shared the same rare blood type (Jobs rejected the offer). He is also the first openly gay CEO of a Fortune 500 company.
To learn more about Tim Cook, you can follow him on Twitter.
30. Marissa Mayer, CEO, Yahoo!
Marissa Mayer graduated from Stanford in 1999, with a Masters in Computer Science. When she graduated, she was given a nearly-unprecedented fifteen job offers, some of which were for very prestigious roles.
She turned them down and came and worked for Google, becoming their first female engineer, designing the layout of their famous homepage. She remained at Google until she was awarded the job of president and CEO of their competitor, Yahoo!, in 2012.
Mayer has instituted many changes at Yahoo! – some of which have received mixed reviews from employees. More recently, she steered the company through the acquisition of Tumblr.
What Makes Her So Inspiring?
In short, Mayer has kicked ass in a largely male-dominated industry and hasn't been afraid to take risks or shake things up. Given her success, she was named one of Fortune Magazine's Most Powerful women in business for six years running (2008-2013), and made the Fortune list of 40 under 40 in 2014.
You can follow Marissa here.
Crazy Success Stories Worth Telling Your Grandkids About Someday
31. Oprah Winfrey, Media Proprietor, Talk Show Host and Philanthropist
Actress, producer, talk-show host and entrepreneur… Is there anything that Oprah can't do? Dubbed the "Queen of All Media," and known as one of the greatest philanthropists in American history, she is currently the only black billionaire in North America.
But it wasn't always this way.
Ms. Winfrey was born in poverty, and raised in inner-city Milwaukee. A sexual abuse survivor, she lost a child when she was only fourteen – proving that you don't have to be a victim of your circumstances.
What Makes Her So Inspiring?
Winfrey has made a career out of inspiring the public, through her talk-show and more recently her network. Everything Oprah endorses sells out in moments. She is a cultural tour de force!
But there's more to Winfrey than inspirational talk-shows. She's also an incredible philanthropist and has donated $400 million to good educational causes, including providing scholarships to Morehouse College for 400 disadvantaged young men.
Find out more about Oprah Winfrey here.
32. Howard Schultz, Chairman and CEO, Starbucks
In 1981, Schultz visited a client of the company he worked for, by the name of the then-unknown Starbucks. He was so impressed with the company that he accepted an offer to work with them. However, after a spat with the management, he left Starbucks in 1985 to open his own coffee shop. Two years later, Schultz bought-out Starbucks, and set about transforming it into the modern coffee colossus we know today.
Schultz resigned from his post as CEO in 2000, and subsequently became the Chairman of the Seattle SuperSonics between 2001 and 2006. He then re-joined as Chairman of Starbucks in 2008.
What Makes Him So Inspiring?
Known for tackling topics most CEO's would shy away from, such as race issues, gay marriage and gun control, Schultz hasn't been afraid to mix business with social issues.
But aside from him being confident when it comes to speaking his mind (regardless of whether you agree with him or not), one of the most inspiring things he has done as a leader is set up the College Achievement Plan for Starbucks employees.
The $200 million initiative allows part and full-time employees that don't have a college degree to get one through the Arizona State University's online portal. Aside from giving thousands of employees the chance to go to college, what's cool about this is the fact that he's essentially encouraging his staff to leave Starbucks and do greater things with their lives.
33. Bill Gates, Co-Founder, Microsoft and Philanthropist
Bill Gates is the entrepreneur, inventor, programmer, and philanthropist behind the technological giant, Microsoft. Gates began working on his computer system in 1975. In 1985, the first retail version of Microsoft Windows was launched. He remained CEO of Microsoft until 2000.
In 2006, he decided to transition to working part-time for Microsoft to enable him to do more full-time work with the Bill & Melinda Gates Foundation. Since 2014, he stepped down as Chairman, taking on the new role of technology advisor. Gates is currently the richest man in the world.
What Makes Him So Inspiring?
Bill Gates, like many of our inspirational leaders, is dedicated to philanthropy. He and his wife, Melinda, plan to donate ninety-five percent of their wealth to charity, having signed-up to the Giving Pledge. He has made some significant contributions to charity, including $20 million to the Massachusetts Institute of Technology (MIT).
Learn more about Gates here.
34. Stephen Hawking, Theoretical Physicist, Cosmologist and Author
Almost as well-known for his inspirational attitude to his medical condition as he is for his groundbreaking work, Stephen Hawking is a respected theoretical physicist and cosmologist.
His most notable work, A Brief History of Time, has sold 10 million copies and spent a record-breaking 237 weeks on The Sunday Times' bestseller list. Stephen Hawking is an Honorary Fellow of the Royal Academy of Arts and a lifetime member of the Pontifical Academy of Sciences. Hawking has won a large number of awards, including: the Albert Einstein Award, a CBE, and the Presidential Medal of Freedom.
What Makes Him So Inspiring?
Stephen Hawking has achieved the near-impossible. He has taken the previously-dry subject of science and made it accessible to everyone. He is also inspirational for his work with disability charities, fundraising, and lecturing on the subject of disability rights.
Never one to let his disability stop him, he was even willing to participate in the ice-bucket challenge. Sadly, due to a bout of pneumonia, he was advised to not take part. His children took up the challenge instead.
Discover more about Stephen Hawking here.
35. Helena Morrissey, CEO of £51 Billion Investment Fund (And Mother Of 9!)
Is there anything Helena Morrissey can't do?
Dubbed the "City Supermum," she manages a £51 billion investment fund for Newton Investment Management and raises nine (nine!) children from the age of 6 to 23.
Morrissey also runs a prominent campaign for 30% of all UK boardrooms to be comprised of women (the aptly-named 30 Per Cent Club).
What Makes Her So Inspiring?
Morrissey is an inspiration for all modern women who want to have a fulfilling career and have a family. Even with all her business responsibilities, she still manages to get home in time to have dinner with her husband and children every single night.
She is described as being a "hands-on parent," with an exhausting daily itinerary that includes pitches to clients, transatlantic phone calls, attending school plays and even sorting out the P.E. kit!
You can follow Helena Morrissey (aka Supermum) here on Twitter.
36. Charlie Kim, Founder, Next Jump
Charlie Kim in an e-commerce entrepreneur. He founded Next Jump in 1994, as a college coupon business, from his dorm-room at Tufts University. He raised a near record-breaking $45 million from over 100 Angel investors, to open his web-based reward-system, which handles the loyalty programs of Fortune 500 companies like Dell, AARP, Intel, and Hilton.
What Makes Him So Inspiring?
Charlie Kim has an unconventional and impressive attitude to employee-relations. He doesn't consider hiring an employee to be a simple matter of filling a vacancy. Kim likens hiring a new employee to adopting a child, explaining:
"I want the people who work here to feel safe and feel like they're a part of a family…It's a forever thing." – Charlie Kim
This familial attitude to company culture, coupled with the slogan "Better Me + Better You = Better Us," may help to explain why Next Jump has a staff turnover of almost zero.
Check out Next Jump's website here.
37. Ingrid Vanderveldt, Investor, Media Personality and Entrepreneur-in-Residence, Dell
Ingrid Vanderveldt is a media personality, businesswoman and investor, who is also Dell's first and current Entrepreneur-in-Residence. As Dell's Entrepreneur in Residence, she travels throughout 80 countries, promoting Dell's global and domestic initiatives for entrepreneurs.
She's also the woman behind the Empowering a Billion Women by 2020 campaign, which aims to deliver $1 billion of credit into the hands of women worldwide. And in 2013, she became a member of the United Nations Foundation Global Entrepreneurship Council.
What Makes Her So Inspiring?
Ingrid Vanderveldt's global mentorship programme, Empowering a Billion Women by 2020, aims to provide a boost to women as leaders and entrepreneurs. The programme provides one-on-one planning, mentorship and support – specifically to women – to help create a sustainable global future.
Learn more about Ingrid Vanderveldt here.
38. Arianna Huffington, Founder and Editor-in-Chief, The Huffington Post
"We need to accept that we won't always make the right decisions, that we'll screw up royally sometimes – understanding that failure is not the opposite of success, it's part of success." – Arianna Huffington
Arianna Huffington is a writer, columnist and the founder of The Huffington Post empire. In addition to this, she has written 14 books, including On Becoming Fearless…In Love, Work and Life (2007).
Although AOL acquired The Huffington Post in 2011, Huffington remains president and editor-in-chief.
In 2009, she was named number 12 in Forbes' list of the Most Influential Women in Media. She also made it to number 42 in The Guardian's Top 100 Media List, and has been ranked by Forbes as the 52nd most powerful woman in the world.
If you're looking to unlock your own inner power, you'll want to pick up this complimentary 4-step blueprint today called: The 4-Step "Mindset Model" CEOs, Celebrities & All-Star Athletes Use To Stay At The Top Of Their Game
What Makes Her So Inspiring?
Arianna is a big promoter of self improvement, accepting failure as being part of success, and looking after yourself so you don't burn out.
In her short TED Talk of just 4 minutes, she explains how if you want to be successful… you need to get more sleep! Now, if only more big companies promote the same message…
You can follow Arianna Huffington on Twitter here.
39. Richard Liu, CEO and Founder, JD.com
Richard Liu is a Chinese entrepreneur, responsible for founding JD.com, one of China's leading e-commerce sites.
As a young college student, Liu made his first tentative steps into entrepreneurship by launching a restaurant. However unfortunately, the venture soon failed, leaving him in debt. In 1998, he started his own business in Beijing, a distribution service of for magneto-optical products.
By 2003 he had a chain of twelve stores, however, his business was nearly ruined by the SARS outbreak in 2003, which kept his employees at home.
Once again, Liu did not give up, changing his business into an online service instead, which is how JD.com was born in 2004. It proved to be so successful that Liu was able to close all physical stores in 2005. In 2014, JD.com was launched on the American stock market.
What Makes Him So Inspiring?
He may be the founder and CEO of a multibillion dollar company, but Lui has his feet firmly on the ground. Occasionally, he can even been seen on his bicycle making customer deliveries and getting his hands dirty at the grassroots level. This humility, in addition to his ability to start again when faced with failure, is why this entrepreneur makes our list.
Emerging Leaders On Our Radar That Tick All The "Inspiring Leadership" Boxes
40. Malala Yousafzai, Activist
Malala Yousafzai first came to public notice in 2008, when (at the age of only 11) she participated in a blog for the BBC, writing about the Taliban's growing-influence in the Pakistan area of Swat.
In January of 2009, the girls of Swat were forbidden to attend school, and over 100 girls' schools were blown-up. In February, even with the Taliban still active in the area, Malala returned to school, and filmed a documentary about her experiences with the New York Times. In 2012, she was awarded Pakistan's first National Youth Peace Prize. This notoriety brought greater dangers, and the Taliban began issuing death threats against the young girl. They followed through with their threats, shooting the then 15-year-old girl in the head later that year. She survived, and after treatment, immediately resumed her activism.
What Makes Her So Inspiring?
Displaying cast-iron determination, not even being shot could silence or halt Yousafzai. Her courage to speak out against the Taliban and be an activist for female education has made her the youngest person to ever be awarded the Nobel Peace Prize, at the age of only 17, in 2014. Other prizes include the Simone de Beauvoir Prize and the Anne Frank Award for Moral Courage.
She has also spoken with the current-President of the United States, Barack Obama, in the Oval Office, and before the United Nations to encourage a plan for education and to outlaw discrimination against girls.
41. Joshua Wong, Activist and Founder of Scholarism
At the age of only 18 (as of August 2015), Joshua Wong is already a notable leader. Nominated for TIME's Person of the Year 2014 (3rd place), and listed by Fortune Magazine as number 10 in their list of the World's Greatest Leaders 2015.
Why?
Wong first came to international attention during the Hong Kong Pro-Democracy Protests of 2014, and is the brave young man behind Scholarism, a project aimed at reforming Hong Kong's political system.
In short, he incited civil disobedience among Hong Kong's students, in an attempt to send a message to Beijing, and also participated in a hunger-strike for democracy in December 2014. Due to his campaigning, he has been arrested and charged with multiple "offences".
When someone has a vision, so vivid in their minds, they will stop at nothing to get where they need to go. Strong belief changes everything. Find out how to build stronger belief systems in yourself here by picking up this complimentary guide: The 4-Step "Mindset Model" CEOs, Celebrities & All-Star Athletes Use To Stay At The Top Of Their Game
What Makes Him So Inspiring?
Some of Wong's other notable accolades include: The Times' Young Person of the Year 2014; AFP, 10th Most Influential Person of 2014; Foreign Policy magazine's 100 Leading Global Thinkers.
But the most inspirational thing about Wong is the fact that he's willing to face imprisonment – and risk his safety – in his selfless attempts to try and make Hong Kong a more democratic place.
42. Anthony Fauci, Head of Head of the National Institute of Allergy and Infectious Diseases, (NIAID)
Anthony Fauci is an immunologist who has made significant contributions to the research of HIV and AIDS, and is the Head of the National Institute of Allergy and Infectious Diseases (NIAID).
He has also made substantial contributions to the management of rheumatology patients, through his research into the treatment of granulomatosis and polyarteritis nodosa.
What Makes Him So Inspiring?
Fauci has earned nearly 38 honorary doctoral degrees, and many awards including The Presidential Medal of Freedom, the highest civilian honor the U.S. government has.
Fauci is also the author, co-author and editor of more than 1000 scientific publications. In 2014, Fauci was summoned to the United States Congressional Hearing regarding the Ebola outbreak.
43. Sundar Pichai, New CEO, Google
Sundar Pichai was born in Chennai, India. After graduating with an undergraduate degree in Metallurgical Engineering from the Indian Institute of Technology Kharagpur, Pichai completed an MS in Material Sciences and Engineering at Stanford and completed an MBA at the Warton School of the University of Pennsylvania.
After a brief time working for Applied Materials and consulting for McKinsey & Company, Pichai joined Google in 2004. At Google, Pichai led the innovation of several new products, including Google Chrome.
What Makes Him So Inspiring?
Pichai spent his childhood in a small two bedroom apartment, fascinated by technology his parents could not afford. It was only his incredible intelligence, which saw him win a coveted scholarship to Stanford, that changed his fate.
He became Product Chief of Google in 2014, and was announced as the next CEO of Google on the 10th August 2015.
You can follow Sundar Pichai here.
44. Mary Barra, CEO of General Motors
Mary Barra is the first female CEO of an automaker, becoming CEO of General Motors in January 2014 after a career that has spanned thirty-three years.
In April 2014, she was named one of the "100 Most Influential People in the World" by Time Magazine. She has been listed as one of the most powerful women by Forbes, rising from 35th position to 7th between 2013 and 2014.
What Makes Her So Inspiring?
Not only is Mary Barra the first female CEO of an automaker, she has an inclusive leadership style that makes her successful. Collaboration is the hallmark of her leadership style. Barra has been known to conduct meetings in town halls to seek input on upcoming projects.
Colleagues have identified Barra's listening skills as being a key component of her inspirational management style: her door is always open to listen to the input and opinions of others.
Follow Mary Barra on Twitter here.
45. Bayan Mahmoud Al Zahran, First Female Lawyer In Saudi Arabia
In the male-dominated Kingdom of Saudi Arabia, Bayan Mahmoud Al Zahran has made history. Not only is she the first licensed female lawyer, she is the first female lawyer to defend a client in Court. And has now opened the first, all-female, woman-oriented law firm in the country, aimed at helping local women fight for their rights.
It hasn't come easy for Bayan Mahmoud Al Zahran. She had to work as a legal consultant for many years before she was finally allowed to become a lawyer. As a result of her efforts, there are currently 4 female lawyers in Saudi Arabia, but she's hopeful that these numbers will increase.
What Makes Her So Inspiring?
Bayan Mahmoud Al Zahran is proof that if you have a goal and are persistent, you can achieve it – even if all the odds seem to be against you. She is the ultimate example of working against limitations. She is also inspirational for using her position and business acumen to help other people who are less empowered fight for their rights.
Which leader has had the biggest impact on you? Whether they helped you believe in yourself, inspired you to take bigger risks in your career, or perhaps even changed your life – we'd love to hear who and why they get a big thumbs up from you below.