Last updated: 9 August 2019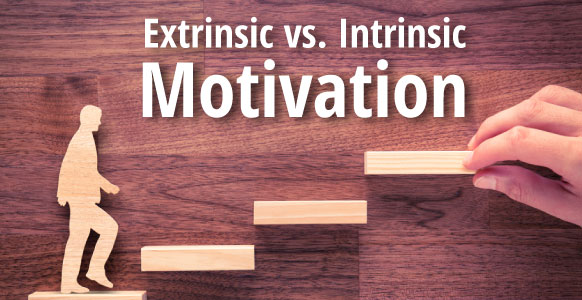 When you take on the mantle of leadership, you feel a certain amount of pressure.
Sometimes it can feel like a lot of pressure. You've got to have your finger on the pulse of the organization as well as scan the horizon for changing market trends and economic conditions.
And if just running things weren't enough, you also need to inspire and motivate people to give you their best. But how do you really motivate people? To do that, you need to know a bit more about what makes people tick.
A Hierarchy Of Needs And Motivators
Some of you may have learned about Maslow's Hierarchy of Needs in a basic psychology course at some point throughout your studies. If not, or it was sometime ago, it's worth reviewing because it really does hold the key to a better understanding of motivation.
Psychologist Abraham Maslow arranged various human needs into a pyramid, where at the base are the most urgent physiological needs such as air, water, food, clothing, shelter, sleep, sex, and money, which allows you to purchase those items when they aren't readily available or free.
These needs must be met in order to be able to pursue meeting needs higher up in the pyramid. The next higher level of needs are safety and security needs, which include living (or working) in a stable and secure environment. In the workplace, these needs would include some minimal level of job security, compensation, benefits and decent working conditions.
In the next level of needs come those centered around relationships, including the need for love and belonging, affection and friendship, and socialization and companionship. The next higher level of needs are related to esteem, which include the need to be recognized, feelings of adequacy and competency, independence and confidence, and being appreciated.
The final and highest level of the pyramid is about self-actualization, and is the most difficult to define clearly. This level is about feeling like you're reaching the peak of your potential, continuing to grow and develop, and your desires are more about "big-picture" themes of meaning and purpose.
Extrinsic vs. Intrinsic Motivators
One way to characterize movement up the pyramid is in terms of how the motivators move from external to more internal needs. Translating that into the language of motivation means that the motivators move from extrinsic at the base of the pyramid to increasingly intrinsic ones in the upper levels. With extrinsic motivators, you're trying to either gain a tangible reward or avoid a punishment.
In the workplace, extrinsic motivators can include such things as compensation, benefits, performance reviews (which are often linked to pay), bonuses, and so on.
Intrinsic motivators, on the other hand, spur you to do something because of some kind of internal benefit you gain – pleasure because you enjoy the activity, or a sense of excitement because it's thrilling, or a sense that you're doing something important in terms of meaning and purpose.
The problem in many workplaces and organizations is that many times the focus has solely been on making sure there are plenty of extrinsic motivators.
While this is necessary in order to meet people's basic needs, they don't do much to help people go higher on the motivational pyramid, which is why so many workers today are disengaged in their work – to the tune of 70%.
A classic illustration of how intrinsic motivators trump extrinsic motivators is the candle problem, an experiment that was first conducted in 1945. In it, people at a table against a wall are given a candle, some matches, and a box of thumbtacks with the instruction to find a way to attach the candle to the wall and burn it without dripping wax on the table.
After trying many things that don't work, people eventually figure out that the box is more than a holder of thumbtacks. When attached to the wall with the tacks, it becomes a platform to hold the candle. The interesting thing is that when one group is offered significant financial rewards to solve the problem, the groups who merely trying to do it as fast as possible outperform those trying to get the money. These experiments were described by career analyst Daniel Pink in his TED Talk, The Puzzle of Motivation.
Why More Extrinsic Motivation Doesn't Work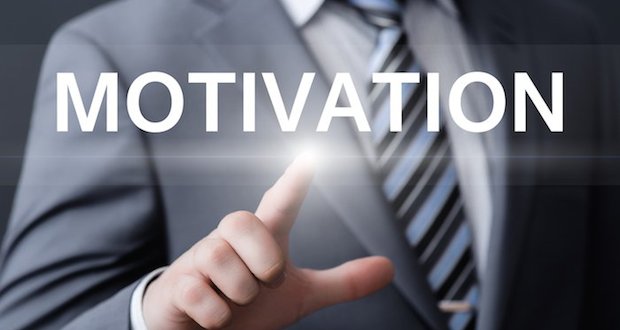 What's really fascinating here is that merely piling on more extrinsic rewards not only doesn't work, it can actually wind up demotivating people.
Why would that be the case?
Besides the obvious answer that the higher needs are not being met, there's also the phenomenon of the inverted-U curve. If you ever took an introductory course in economics, you may remember this as the law of diminishing marginal utility, which states that as you consume more of something, the amount of usefulness (utility) you get from additional rounds of consumption declines. This makes intuitive sense, right? That first hamburger you eat tastes so good you decide to have another. By the time you get to number three or four, however, you might not be feeling so well.
If you make a graph of this effect, it comes out like an inverted-U, which is how author Malcolm Gladwell describes it in his book, David and Goliath: Underdogs, Misfits, and the Art of Battling Giants. It shows how doing more of something helps for a while (left side of curve), then the benefit levels off (top of curve), and then doing more of it does damage (right side of curve).
He applies this concept to various trends in utter defiance of conventional wisdom, such as smaller classroom size, which everyone thinks is good, but which becomes a liability if classes are too small. He argues that it applies to punishment in the criminal justice system as well, where being on the wrong side of the curve means more punishment might encourage crime rather than deter it.
Bringing all of this back to the workplace, you can see why motivation is about much more than just the money and perks.
The Benefits of Intrinsic Motivators
When you think about how motivation typically goes in the workplace, then you realize that there's a pretty big disconnect between what we know about motivation and what happens in businesses and organizations.
What we know is that once all those basic needs are met, you have to focus on the intrinsic motivators rather than the extrinsic motivators. All too often, however, organizations become stuck at the carrots and sticks level of motivation. This is a sad state of affairs because the benefits of focusing on intrinsic motivators are huge. They include the following:
Happy, Engaged Employees Are More Productive
It's hard to overstate how valuable intrinsic motivators are when it comes to keeping people engaged and happy on the job. When people have a sense that they are part of a compelling vision that brings with it a sense of purpose and meaning, they're much more likely to give you the peak performance you're looking for.
Employees Will Want To Stay
When people engage in work because of intrinsic motivators, they'll care enough to want to stay and won't be tempted away just for more extrinsic rewards in the form of compensation and bonuses.Although the money will always continue to play its part, intrinsic motivation leads to employees who are both hardworking and loyal, which is a win-win for everyone.
Labor Costs Go Down
When people want to do their work because they enjoy it and it challenges them to grow and develop, managers can spend less time helping those employees solve problems or finding things to keep them busy, freeing up those managers to focus on more critical tasks. An organization might even find itself in the envious position of needing fewer overall managers.
Innovation Goes Up
Intrinsically motivated employees feel a greater sense of autonomy and independence that allows them to exercise their creativity more, which can lead to increased levels of innovative activities.
Both the scientific evidence and the business case are clearly in favor of intrinsic motivation. The only question that remains is how you actually go about doing it.
5 Proven Tactics For Intrinsic Motivation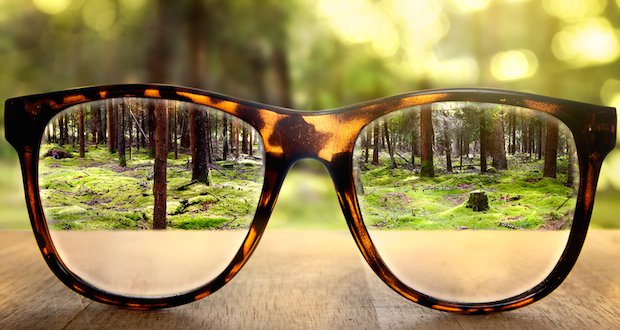 Realizing that intrinsic motivation is important is one thing, but making it happen is another. Here are five ways to put intrinsic motivation to work for you.
1. Vision
A compelling vision that people want to be part of can be a strong intrinsic motivator. Carefully crafting and communicating this vision is time and effort well spent.
2. The Pygmalion Effect
Much research has shown that people want to fulfill what's expected of them. You want to set a high but realistic bar and provide the support people need to rise to that level of expectation.
3. Feedback
People need and want regular, ongoing feedback to stay motivated. Robust coaching and mentoring programs are the best ways to achieve this.
4. Appreciation
You must play a critical role in meeting people's esteem needs by both recognizing and rewarding excellence in performance.
5. Setting A Positive Tone
Fear, intimidation and coercion have no place in the halls of intrinsic motivation. Be relentlessly positive as you play to people's strengths to make the most of intrinsic motivation.
A better understanding of the needs and motivators that drive people in all that they do naturally leads to a focus on intrinsic motivation. The actionable steps you can take now to leverage intrinsic motivation in your leadership efforts will reap many benefits.